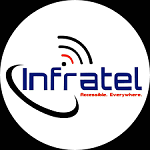 Infratel
Job Title: Brand Communication Specialist
Job Purpose
Responsible for the execution of marketing plans to reach targets from brand awareness to product promotion. To ensure that the marketing efforts of the company add the highest value to its business.
Key Responsibilities
Marketing          
Conducting market research to find answers about consumer requirements, habits, and trends.
Brainstorming and developing ideas for creative marketing campaigns
Assisting in outbound or inbound marketing activities by demonstrating expertise in various areas (content development and optimization, advertising, events planning etc.)
Reporting           
Prepare daily and weekly activity reports.
Completion and submission of CRM report on a weekly basis to provide information regarding customers.
Cost Management/Budget         
Carry out a thorough OPEX analysis and provide recommendations into areas of possible reduction.
Knowledge, Skills, Qualifications and Experience
BSc/BA in marketing, communications or equivalent
Driver's License with over two years' experience
Member of the Zambia Institute of Marketing (ZIM) or any other  relevant professional body
2 years' experience in a sales and marketing related function. Preferably in telecoms industry