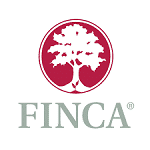 The Branch Manager is directly responsible for ensuring efficient and effective delivery of all FINCA services in his/her branch.
Competencies
Leading With Integrity:
Reinforces our values through daily behaviour Holds others accountable to ethical behaviour.
Employee Engagement:
Maintains a fulfilling work environment, engages people based on their strengths.
Responsible for Results:
Takes responsibility for own actions and manages others to focus on key priorities.
Essential Duties and Responsibilities
Financial Responsibility
Conserves organizational resources, Works within budget guidelines, Assesses ROI on expenditures , Adjusts allocations to take advantage of unplanned opportunities.
Customer Service
As the business unit leader, the Branch Manager is responsible for delivering a superior customer experience across all FINCA service delivery channels.
Savings Mobilization
Mobilize savings and grow them to agreed targets , develop and supervise implementation of strategies to grow savings products and quality loan portfolios for the branch.
Qualifications
University Degree preferably in commerce and accounting (B.Com), Business Administration (B.BA/ Banking) or related discipline.
At least 4 years work experience in a recognized micro finance institution or commercial bank.
If you meet the set criteria and would need to be considered for the above mentioned position, you are encouraged to submit your credentials to [email protected] not later than Monday 30th August, 2021.
Find Zambia Jobs – The best job board for Jobs in Zambia