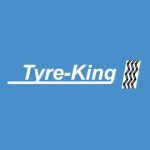 Website Tyre-King Enterprises Limited
Tyre-King is one of the leading, specialized automobile Tyre retailers in Zambia and currently operating in sixteen (16) Tyre sales and fitment outlets in Zambia. Tyre King is continuing to grow and expand its footprint in Zambia and is seeking to recruit the services of qualified Tyre industry professionals to fill positions of Branch Managers. The successful candidate will manage one of the sales retail outlets in Zambia.
Position: Branch Managers (x3) – (3) Kitwe & Lusaka: Full Time
Reporting to: The Sales and Marketing Manager
Purpose Of The Job
Responsible for ensuring customer satisfaction, profitable selling; meeting sales targets, growing market share and effective management of branch assets, operations and personnel.
Main Duties
Work with Sales & Marketing Manager and  Retail Manager to influence the creation and communication of Company Sales Strategy, business priorities and targets for the branch teams.
Nurture relationship with existing customers, service the existing accounts leading to continued purchases
Prospect New potential customers: make presentations; cold calls; timely respond to enquiries, tenders; closing the leads and initiate purchases
Collect all debts within the specified credit period of approved credit days
Take proper care of all Branch Assets; take care for all branch stock and stock related documentation in timely manner; Stock counts; Stock Management including re-ordering on time and Asset management.
Implement performance management system to accomplish agreed objectives. Preparedness/ planning and organizing of appraisal process. Knowledge of procedure and process
Required Knowledge, Skills And Abilities
The following knowledge, skills, and abilities may be acquired through a combination of formal education, self-education, prior experience, or on-the-job training.
A Bachelor's Degree in Sales and Marketing, or any related business or Mechanical Engineering,  Automobile Engineering  with at least 3 years work experience in managing a branch or retail operation in the automobile, tyre or related industry.
Or a Diploma in Sales and Marketing or related business or technical field at least Five (5) years work experience in managing a branch or retail operation in the automobile, tyre or related industry.
Must have proven Tyre or automobile related selling skills
Excellent interpersonal, communication skills including writing and computer skills.
Good negotiation and selling skills
Self-motivated and proactive with demonstrated creative and critical thinking capabilities.
Good Leadership and Organisation skills with ability to work as a team
Other Requirements
Must be a fully paid up member of Zambia Institute of Marketing (ZIM)
Must have a valid clean driving license.
Must have at least three traceable referees and provide the same in the CV
Note: Those who applied to the earlier advertisement and have the required experience specified in the Tyre or automobile  industry are requested to kindly re-apply to this advert.
How to Apply:
Send your detailed CV which includes three referees, qualification certificates and cover letter to The Human Resource Manager, Lusaka, email to [email protected].
Closing date: 4th November 2021.
Clearly state in the subject the position you are applying for. E.g. Branch Manager Application.
Only Successful candidates will be contacted