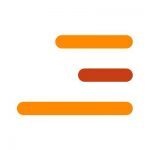 ExpressCredit is a global consumer finance company operating in Zambia and 4 surrounding countries, including Botswana, Namibia, Malawi, and Lesotho. Our company helps individuals in a need of short-term and long-term financial solutions – all of which make a meaningful and lasting impact on the local communities.
Since 2018, ExpressCredit has more than tripled its global operations and grown significantly worldwide. If you want to work for a dynamic, forward-thinking and socially responsible financial services provider we are the right match for you!
To learn more about ExpressCredit, visit: https://www.expresscredit.co.zm/
We invite suitably qualified and experienced candidate based in the location below to apply.
Job Location: Ndola (X 1) and Solwezi (X1)
Job Mission: The Branch Manager is responsible for administering and supervising the overall branch operations, ensuring that all staff members are performing within the prescribed policies and procedures while attaining high level of customer satisfaction. He/she takes the lead in appraising performance of all branch staff. The Branch Manager is also responsible for developing and growing both quality asset and liability portfolio of the branch, ultimately making the branch an independent profit center. Additionally, Branch Manager is accountable for overall branch activities
Responsibilities
1. Cash Management
Record opening balance in the vault cash register daily and signed off
Record cash transfer our in the vault cash register whenever deposits are done and signed off
Ensure all cash collected from customers is posted in ERP and customers issued with a receipt
All cash payments must be collected from the Teller booth
The Teller booth must always be under lock and key
At end of day verify cash at hand with the cashbook summary from the system and sign off
Daily cash deposits for all cash collected on the next working day, and use of banking slips
Record closing balance in the vault cash register and sign off
Safe dual control management is always observed, one person must not have access to both keys at any given time
Ensure system cashbook balances at end of day
Create task in ERP for cashbook not balanced
2. Branch Management
Custodian of all branch assets
Ensure branch is open and ready for business by 07:55
Ensure branch is locked and safely secured at end of day
Ensure the branch is clean and conducive for business and customers
All branch equipment must be in good working condition for smooth branch operations
Ensure customers are supplied with clean drinking water
Ensure all polices are available
Ensure all displayed certificates are current
Ensure the branch has all necessary stationary available
Fully serviced fire extinguishers
3. Customer Care
Ensure excellent customer service to all customers
Resolve customer complaints and queries and ensure they are handled within 24hrs
Escalate all customer queries and complaints that cannot be handled by the branch immediately and ensure they are resolved within 48hrs
Ensure customer refund claims are handled with utmost care and customers are refunded within 48hrs
All customer refund claims are completed and signed off before escalating to SSC for processing
Customers are fully informed about all products and services
Customer workstation is available and in working condition for customer access
4. Loan Processing
All loans are processed as per policy and procedure adhering to underwriting rules
All loan files are secured in the branch daily before dispatching to Head office
All loan files are couriered to Head office for archiving by Monday the following week
All mandates are couriered to Head Office (Credit department) by Monday the following week
5. Staff Management
Branch staff report for work on time
Branch staff out of office follow laid down procedure
Branch staff are available to attend to customers
Branch staff performance appraisal
Initiate staff disciplinary action
6. Sales
Management of Direct Sales Agents to drive sales
Set daily marketing plans for DSAs and set daily targets
Ensure branch sales targets are achieved
Prepare monthly and weekly sales plan and send to Sales Manager and Head- Branch Operations
Ensure all sales plans are implemented
7. Reports
Ensure daily and weekly reports are sent completed efficiently and sent on time
8. Documents Archiving
Ensure all documents e.g, Cash receipts, refunds, loan documents are kept safe and secure in branch before dispatching to HQ for archiving
Ensure all documents are couriered to HQ for archiving within 5 working days of the following month
Bachelor's Degree in a finance or business related course or Professional business/banking qualification required, additional qualification will be an advantage,
Minimum 3 years working experience in a financial institution at least 1 on a supervisory level,
Proficient in computer (e.g. Word, Excel and Power Point presentation).
Proven supervisory or managerial skills
Relevant experience in branch operations,
Relevant experience in personnel supervision,
Working knowledge in accounting a must,
Good grasp of Marketing skills & principles,
Excellent interpersonal and communication skills (oral& written),
Customer service oriented
Analytical, highly organized, attention to details,