Full Time
Applications have closed.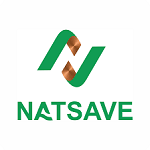 National Savings and Credit Bank
NATIONAL SAVINGS AND CREDIT BANK
JOB OPPORTUNITY
In line with our business priorities aimed at ensuring outstanding customer experience and the need to effectively manage the challenges and opportunities faced by the Bank, the Bank seeks services of highly motivated, result-oriented, well-qualified and experienced professionals to fill the positions of:
• BRANCH MANAGER – NORTHEND (01) – NG4
• BRANCH MANAGER – LUSAKA MAIN (01) – NG4
• BRANCH MANAGER – KAZUNGULA (01) – NG4
• BRANCH MANAGER – CHAMA (01) – NG4
1. Purpose of the Role
The purpose of the job is to implement appropriate business strategies to develop the Branch into a financially strong and profitable entity. The position reports to the Head – Retail Banking at Head Office.
2. Key Responsibilities
Ensures that the branch meets its business mandate as per planned budget and ensures implementation of the performance management framework at the Branch.
Leads and ensures loan book performance in both value and quantity.
Guarantees adherence to KYC in all transactions including account opening, loan issuance and transfers.
Develops and recommends to Head Office appropriate strategies aimed at sustaining and increasing the Banks business at the Branch upon assessing the prevailing business environment.
Prepare and submit to Head Office budget proposals for consideration, considering past performance, resources required to sustain operations and business prospects in the area to realize given targets.
Scrutinize Bank transactions in respect to account opening, accepting deposits and credit management.
Ensure collection of commissions and bank charges are properly executed to meet/surpass budget targets.
Review branch accounts regularly taking corrective action as necessary to ensure that transactions including deposits, payments and savings are accurately recorded and posted.
Responsible for debt recovery management of the Branch.
Monitors and assesses Branch compliance to corporate investment and credit policies to facilitate achievement of the Bank's business goals.
Ensure uniformity of standards and procedures in the Branch so that operations are carried out in a coordinated manner as per given guidelines.
Attend to staff matters providing required guidance to ensure that they are well motivated as well as to promote a healthy industrial relations climate.
Any other lawful assignments that may be assigned from the supervisor from time to time.
3. Qualifications & Experience
Full Grade 12 Certificate
Minimum of a bachelor's degree in a commercial field or equivalent from a reputable and recognized learning Institution.
Work experience of not less than five (05) years in Branch Operations and Credit Management.
4. Other Requirements
Excellent written and communication skills
Strong Leadership and Supervisor skills
Proficient in Microsoft Office tools.
Integrity and Professionalism
APPLICATION PROCESS
If you meet the above requirements, kindly submit your application letter together with copies of qualifications and a detailed Curriculum Vitae to:
The Head – Human Capital and Administration
National Savings and Credit Bank
P.O. Box 30067
LUSAKA
Or e-mail your application to [email protected]. Closing date for receiving applications will be 21st June 2023. Please note that only shortlisted applicants will be contacted.