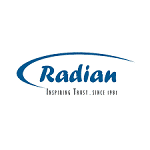 New Branches Opening Soon.
We currently have the below vacancy available:
Position: Branch Manager
Area : Rural area
Interested persons must have the below requirements :
Diploma in Sales and Marketing or equivalent qualification.
Minimum 3 years work experience in Retail Store management with traceable work background.
Must be computer literate, able to use Microsoft Office, and have basic knowledge on the use of P.O.S machines.
Should have leadership qualities and be able to monitor as well as supervise subordinates.
Should be mature-minded, honest, trust worthy and show integrity towards the job.
3 reference letters from previous employment.
Should have good verbal and written communication skills as well as good interpersonal skills.
Should be able to relocate at own cost.
Police employment clearance document.
If you qualify for this position and require further details, please don't hesitate to contact us on e-mail for the complete Job Profile.
Please email your C.V with other relevant documentation to the following email address: [email protected]
Find Zambia Jobs – The best job board for Jobs in Zambia