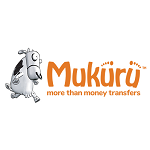 We have new and exciting opportunities for Booth Tellers to join the Mukuru team in Zambia.
The main purpose of this role is to provide remittance disbursement services in a professional and efficient manner.
The Booth Teller reports directly to the Booth Supervisor.
This position is responsible for processing remittance transactions in an accurate and professional way. They are required to carry out remittance operations in a legally complaint manner by checking the integrity of the documents provided and identify potential fraudulent documents.
Internal Liaison takes place with the Booth staff. External liaison takes place with external customers.
Duties and Responsibilities (include but is not limited to):
To process remittance transactions accurately
To ensure correct and valid documentation in provided by customers in order to ensure legal compliance
To manage own stock to ensure accurate balancing
To provide customer support
To maintain current knowledge of foreign exchange
To uphold the company brand
To manage own professional and self-development
Key Requirements:
Grade 12 / or equivalent (Essential)
Mukuru Forex Consultant training course (Essential)
Must remain current and competent by passing tests and assignments (Essential)
Understanding and speaking of Bemba (Essential)
1 year Customer Service Consultant experience (Essential)
Knowledge of foreign currencies
Cash handling experience (Desirable)
Knowledge of FICA regulations
Knowledge of exchange control regulations
Additional Skills:
Computer skills
Telephone skills
Verbal and written communication skills
Organizational & administrative skills
Attention to detail
Should you be appointed in a remote/work from home role at Mukuru, it is your responsibility to ensure that you have uninterrupted internet connectivity and a 'work-like' environment at your home location, in order to deliver your best in terms of performance, productivity and service to our customers.
If you do not receive any response after two weeks please consider your application unsuccessful.
NB: ALL STAFF APPOINTMENTS WILL BE MADE WITH DUE CONSIDERATION OF THE COMPANY'S EE TARGETS
Find Zambia Jobs – The best job board for Jobs in Zambia