Full Time
Applications have closed.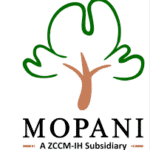 Mopani Copper Mines Plc has operations in Mufulira and Kitwe on the Copperbelt Province in Zambia. The Company's success has been as a result of its focused approach to improvement and the mutually beneficial relationship enjoyed with its stakeholders — an important sector of which is its employees.
The Company seeks the services of a Blasting Officer (Xl).
The successful candidate will be responsible for monitoring and controlling the usage of explosives as well as drilling/blasting operations underground/surface to maximize production output and reduce operating costs.
The responsibilities of this role will include but are not limited to the following:
Utilization of explosives and drilling/blasting operations in mining operations.
Charging/blasting operations of stopes and development ends.
Carrying out trials on new drilling/charging methods and new explosives on market Inspecting magazine houses underground on regular basis.
Analyzing drilling/blasting dopes of development ends and stopes earmarked for charging.
Offering on the spot training to personnel involved in drilling/blasting activities.
Observing and conforming to laid down Safety Rules, Explosives/ Mining/Government Regulations and Procedures.
Conducting miscellaneous blasting operations.
Organizing and supervising the Modular Charging Units.
Ensure good fragmentation of the rock that maximizes production output. Enhancing performance skills to maximize production output.
To be considered for this position, the candidate should meet the following minimum requirements:
Grade 12 School Certificate or equivalent.
Valid Blasting License and Silicosis Certificate
Diploma in Mining Engineering will be an added advantage
The successful candidate must be result oriented and have the ability to work with own initiative, ability to understand scope of work, paying particular attention to Company Policies and Corporate Objectives.
Mopani is committed to establishing a winning team and a Copper and Cobalt business it can be proud of. The Company operates an employment policy of "meritocracy" — aiming to employ the right people with the right skill, irrespective of race, gender or creed.
Interested, suitably qualified and experienced applicants should submit an application in either soft or hard copy not later than 18 October 2022 with contact phone numbers, detailed curriculum vitae which should be three pages or less and three contactable referees and copies of other credentials to the postal address below:
Human Resources Superintendent – Manpower
Mopani Copper Mines Plc
P O Box 22000
Kitwe
Email: [email protected]
Full confidentiality guaranteed. Please note that only short listed applicants will be responded to.