Full Time
Applications have closed.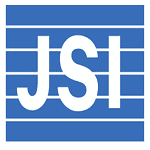 USAID DISCOVER - Health Project
JSI Research & Training Institute Limited
Position Title: Biomedical Technologist x2
Position Type: Full Time
Location: Ndola & Kitwe
Reports to: Hub Manager
Job Purpose:
The Laboratory Technologist ensures that quality laboratory services are provided at the USAID DISCOVER-Health hub. He/she works with colleagues from the MOH at provincial, district and facility levels to ensure that laboratory procedures and tests are conducted to the highest quality. Reporting to the Hub Manager, the Laboratory Technologist is the lead and coordinator for all laboratory work at the USAID DISCOVER-Health hub and outreach sites within their district. The Laboratory Technologist will also ensure that laboratory services at the hub are aligned with the priorities of the Ministry of Health, USAID, PEPFAR, and program beneficiaries.
Duties/Responsibilities
Perform Clinical chemistry, Haematology, Immunology and other biomedical tests in collaboration with MOH
Process and store samples for Viral Load (VL) and Early Infant Diagnosis (EID) tests
Ensure that quality control and other quality assurance procedures are implemented and adhered to in the laboratory
Coordinate sample referral from USAID DISCOVER-Health outreach sites to the hub lab for testing/processing
Provide technical assistance and training to USAID DISCOVER-Health outreach teams in laboratory sample collection, handling and transportation.
Inventory management of HIV test kits and laboratory reagents and consumables including ordering commodities from MSL using the Electronic Logistics Management Information System (eLMIS)
Ensure collaboration with Ministry of Health laboratories within the district
Laboratory equipment maintenance and trouble shooting
Represent USAID DISCOVER-Health at district laboratory meetings organized by MOH and other partners
Work with the Supply Chain Officer to mobilize HIV test kits for hub activities
Facilitate reporting of consumption data by HTS partners
Work with the Supply Chain & Lab services team to ensure that laboratory commodities are available at the hub and that all laboratory matters are attended to.
Ensure that client results are secured, stored properly and backed up regularly.
Perform other duties as may be assigned by the supervisor
Qualifications and Requirements:
Diploma in Biomedical Sciences with at least 5 years' experience in providing laboratory support and conducting laboratory tests or Bachelor of Science Degree in Biomedical Sciences with at least 3 years' work experience.
Grade 12 School Certificate
Excellent interpersonal skills and ability to work well with others
Physical fitness and high energy a plus
Willingness to accept any other reasonable duties, as allocated
Skills and requirements
Knowledge of relevant medical laboratory technical work and Experience in laboratory quality management systems.
Demonstrable understanding of  effective Sample referral systems
Proficient in the use of Laboratory Information System LIS(DISA-Lab/elabs etc)
Training in public health or other related field an advantage
Computer proficiency in Word, Excel and Power Point
Excellent analytical, written and communication skills
Registration with Health professions Council of Zambia, and in possession of a valid practicing license
Application Process
Your application should consist of a cover letter and CV as one document, including full address and contact telephone number/s.  Please indicate the position you are applying for in your cover letter and also give names, addresses and contact telephone numbers of three referees. Please send e-mail applications, with the position you are applying for in the subject line, to: [email protected]
Only shortlisted candidates will be contacted
Closing date: Friday, July 15th 2022