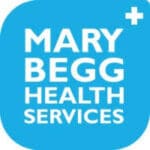 Mary Begg Health Services
Job Title: Biomedical Technician
PURPOSE OF ROLE
The Biomedical Technician will ensure that medical equipment and systems used in patient care are operational, safe, and properly configured and used to meet our healthcare standards. They will need to continually educate and train equipment users so that the equipment is used and maintained effectively.
He / She will be expected to prepare and execute on a preventive maintenance schedule, which includes setting the appropriate stock holding levels for essential spares, for all equipment to limit medical equipment being non-operational or dangerous to patient care. They will collaborate with manufacturers and suppliers to guarantee that their knowledge is up to date, troubleshoot and resolve problems expediently.
KEY ACCONTABILITIES
Equipment Control & Asset Management
Equipment Inventories
Equipment Maintenance Management
Equipment Maintenance
Quality Assurance
Support in the acquisition of new medical equipment
Installation of new equipment
Patient Safety
Risk Management
Hospital Safety Programs
Radiation Safety
Medical Gas Systems
In-Service Education & Training
Accident Investigation
Regular reporting
Analysis of Failures, Root Causes, and Human Factors
 KEY RESPONSIBILITIES 
Ensure that MBHS policies and procedures, and local regulations relating to job function are adhered to at all times.
Be responsible for organization, prioritization and planning of your own maintenance schedule. Be prompt with maintenance times.
Ensure the safety of equipment used for diagnosis, treatment and monitoring.
To ensure medical equipment functions effectively and safely.
To ensure medical equipment in the clinical environment is available and appropriate to the needs of the clinical service.
To ensure medical equipment and its management represents value for patient benefit
Investigate medical equipment failures and provide advice about the purchase and installation of new equipment.
Develop and evaluate quantitative models of biological processes and systems.
Any other duties and responsibilities as may be required from the Chief Medical Officer and/or hospital/clinic manager from time to time.
   PROFESSIONAL
Customer Service work experience
Professionalism in all methods of communication
Strong data entry background and comfort level
Effective organization, ability to manage multiple tasks and meet deadlines
Personal confidence and ability to thrive in a team environment
Demonstrates effective team work with other members of the healthcare team
Computer literate in Microsoft packages
Previous working experience as a Biomedical- Technician
Experience in providing training in use of medical equipment
Proficiency in English
Customer focused and have strong interpersonal and problem solving skills