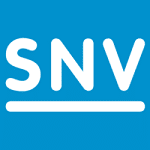 SNV
Job Title: Biofertilizer Market Assessment Consultancy
Lusaka, Zambia

Contract
Contract type: Short term consultancy contract
Company Description
SNV Netherlands Development Organisation (SNV) is a not-for-profit international development organisation founded in the Netherlands in 1965, with local presence in over 30 developing countries in Asia, Africa, and Latin America. SNV provides advisory services, knowledge networking and supporting advocacy in the agriculture, water, sanitation and hygiene and renewable energy sectors. Driven by the Sustainable Development Goals (SDGs), SNV's advisors work with local partners to equip communities, businesses and organisations with the tools, knowledge, and connections they need to increase their incomes and gain access to basic services.
Since 2020, SNV is implementing a three-year project called INCREASE (Increasing Climate Resilience in Energy and Agricultural Systems and Entrepreneurship). The INCREASE project is funded by the Swedish International Development Agency.
The INCREASE project aims to demonstrate that an integrated private sector approach to climate change is commercially viable and environmentally sustainable. The intervention is expected to contribute to increased profits for the companies and stable incomes and improved livelihoods for the smallholder farmers.
The project is working with agri-businesses, SMEs and small-holder farmer out-grower schemes in dairy, cotton, and horticulture value chains to stabilise and then increase production and productivity. It does so by expanding the offer of climate smart inputs and services (for example: soil testing, Magoye rippers, drought resistant seeds, hybrid varieties, agroforestry compost, bacterial pesticides, solar irrigation, practicing integrated soil fertility management, integrated pest management, integration of agroforestry and use of bio-fertilizer).
Mandatory requirements
Detailed Technical Proposal
Detailed Financial Proposal
CVs of the proposed team
Company profile
Certificate of incorporation
Valid tax clearance certificate
Valid ZPPA certificate
TPIN Certificate
Annual report (incl. financial report) of last 2 financial years
Physical and official email address
Provide three (3) business client referees within the past five (5) years.
Detailed specifications and requirements are well stated in the Request for quotation (RFQ) attached to the link below.
Application Criteria
Only electronic submissions will be accepted.
Submission should be made through 

[email protected]

 not later than 17:30hrs, 16th July 2021
For any clarifications, contact 

[email protected]

.
Note
SNV Zambia may request for further necessary information during the evaluation. SNV will only contact the successful bidder (s) within the period of 2 weeks from the closing date of submission.
Access the TORs and document Sample in this link…………Terms of reference
Find Zambia Jobs – The best job board for Jobs in Zambia