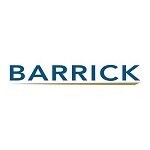 Lumwana Mining Company Limited (LMC)
Position: Belt Splicer, Tiller and Rubber Lining X 2

Lumwana Mine, Kalumbila, Zambia.
Reporting to: Supervisor – Belting Splicing and Ceramic Tiling/Rubber Lining
Lumwana Mining Company Limited (LMC), a copper mining company owned by Barrick Gold Corporation is situated in the North Western region of Zambia, some 300 km west of the Zambian Copperbelt and 95 km south west of the provincial capital of Solwezi. The mine is a multi-pit, multi staged operation mining approximately 100MT of ore and waste per annum and producing copper concentrates containing an average of 120,000 tonnes of copper metal per year over a twenty (20) year mine life, making Lumwana the largest single open cut copper mine in Africa. The Company is now looking for highly committed and qualified individuals to be considered for the position of Belt Splicer, Tiller and Rubber Lining X 2

Role Summary
Reporting to the Supervisor – Belting Splicing and Ceramic Tiling/Rubber Lining, you will be responsible in assisting to ensure the safe efficient operation of the belt splices through the effective utilisation of all resources provided.
Responsibilities

In collaboration with the Supervisor – Belting, Splicing and Rubber Lining you will be responsible in ensuring the day-to-day operation of Belt Splicers and equipment in accordance with plant policies and procedures
Assist the Supervisor – Belting Splicing and Ceramic Tiling/Rubber Lining, in ensuring the development and maintenance of up-to-date job procedures for all tasks performed within the function.
Operate within standard operating procedures (SOP's) as directed by the Supervisor – Belting Splicing and Ceramic Tiling/Rubber Lining.
Reporting to the Supervisor immediately any actual or potential unsafe conditions or activities, mishaps, incidents, accidents, injuries, or illnesses in the workplace.
Maintain a professional work ethic through effective, honest communication with supervisors, peers, and operations personnel always.
Plan, schedule and monitor work of support personnel to assist immediate supervisor
Experience & Qualifications
Grade 12 Certificate
Qualification in any Mechanical Engineering related field will be an added advantage
Experience in Ceramic Tiling and Rubber lining/Belt Splicing
Experience with flotation circuits and copper concentrate processing.
Proven ability to deliver results and act as a change agent.
Demonstrated ability to lead a team safely and improve team safety awareness.
Experience in managing costs and budgeting
Demonstrated application of continuous improvement ideasZambian Nationals who meet requirements for this position and are resident in Zambia are strongly encouraged to apply.

Applicants may be subjected to any of the following: a Security and / or Police Clearance Check; a Competence Assessment, Qualifications, Credit and Reference Checks.

'Be Aware of Fraudsters'

Lumwana Mine does not solicit for payment of any funds towards the recruitment process.
Find Zambia Jobs – The best job board for Jobs in Zambia