Full Time
Applications have closed.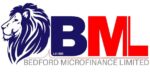 Bedford Microfinance Limited (BML)
Bedford Microfinance Limited is a fast growing lending company.
1. Finance Officer  (1 Position)
Reporting to the Chief Executive Officer, the Finance Officer will be responsible for the application of general accounting principles and procedures to analyze financial information, prepare accurate, timely financial reports and statements and ensure appropriate accounting control procedures.
Duties and Responsibilities
Prepare Company financial statements in line with International Financial Reporting Standards
Adequately facilitate internal and external audits and other financial reviews of the Company as may be from time to time required;
Report and analyse all problems experienced with the Company accounts, so that remedial actions can promptly be taken
Prepare quarterly management accounts timely
Prepare bank reconciliation statements timely
Timely processing of requests for payment in order to meet financial obligations as and when they fall due.
Check all transaction requests to ensure accuracy and compliance to policy and procedures
Prepare the payroll and also ensure payroll and statutory returns are submitted on time
Prepare  tax payments  in compliance with tax regulations
Facilitates the preparation of the Company's annual budget
Facilitates budget implementation and budgetary control and prepares variance analysis report
Maintain an asset register for the Company
Maintain accounts payables and ensure that all supplier invoices are captured and up to date
Maintain accounts receivables and ensuring that all staff and other operational receivables are captured on time and are up to date
Issues receipts for all monies received to ensure accountability
Ensure that all outstanding imprest are fully retired
Ensure that all back up documentation are properly and systematically filed to facilitate quick and proper transaction referencing
Prepare weekly petty cash count reports
Provide input into reports prepared by other consultants and stakeholders as needed.
Any other duties related to the core business of the institution
Qualifications and Skills
Minimum ZICA Licentiate or equivalent, Bachelor of Accountancy
Must be a registered and paid up member of ZICA
Proficiency in accounting packages
At least 3 years' relevant work experience
All applications in writing should be accompanied by up-to-date Curriculum Vitae and supporting documents (Note: do not send originals) with the names and addresses of three referees, one of which should be the last or current employer. The applications must be submitted in a sealed envelope indicating the position being applied for.
Applications should be addressed and submitted to the address below by 10th December 2022:
The Chief Executive Officer
Bedford Microfinance Limited
Flat Number 2 Permanent Court
Church Road Ridgeway
Lusaka
Zambia
Email: [email protected]
For any information contact us on +260 211 410 034