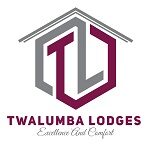 We're a team of professionals that seek to help revamp the hospitality industry in Zambia. Our Lodges offer Conferencing facilities, Wedding, Kitchen party venues, accommodation (rooms), and bar services. The Lodges also have restaurants where meals are served to walk in or booked-in clients.
We are currently looking for a passionate BAR MEN to join our team of committed and hardworking workforce; to provide enthusiastic, knowledgeable, and prompt service as bar man.
The ideal candidate should have the following qualifications/qualities:
Grade 12 school certificate
Relevant training certificate preferred
Proven working experience (at least 1 year) as Bar Man
Excellent knowledge and experience in mixing, garnishing and serving drinks
Positive attitude and excellent communication skills
Ability to keep the bar organized, stocked and clean
Team player and enthusiastic
Friendly and pleasant personality
Ability to you can speak many languages including foreign will be an added advantage
If you have the required abilities and are passionate about Bartending, send us your C.V ONLY in PDF format to the email [email protected] with the subject tagline of 'Bar Man'.
NEEDED ASAP
Find Zambia Jobs – The best job board for Jobs in Zambia