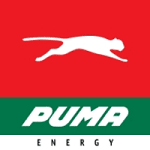 Puma Energy
Main Purpose:
To develop and adapt cleaner energy solutions available across the Group to B2B customers, in order to help customers transition towards cleaner fuels, lower their carbon footprint while reducing their energy expenditures, for a sustainable business relation.
Knowledge Skills and Abilities, Key Responsibilities:
KEY RESPONSIBILITIES
Liaise with B2B teams to identify customers and lead segmentation for the development of tailored offers per segment (Mining, Power, Manufacturing)
Develop relations with OEMs to seek solutions that can help transition customers towards cleaner energies
Specifically develop relationships with partnering entities to give technical support or solutions for switching engines fuels.
Liaise with customers to organize pilots of new solutions
Maintain contact with R&D firms and companies in the Group's ecosystem for new solutions
Monitor competition and market and ensure we have solutions that are adapted to market shifts
REQUIREMENTS
Education:
Bachelor's/master's degree in engineering
An additional business or management degree is a plus
Experience: 
5 – 10 years' experience in managing mining OEMs relations or mining equipment maintenance across emerging markets (Africa, LATAM or APAC)
Exposure to business development or Commercial activities.
Technical Competencies:
Strong engineering skills (mechanical, equipment maintenance, energy)
Strong understanding of mining OEMs relations management
Experienced in mining equipment maintenance management having worked in such roles in mines
Familiarity with engines powering solutions
Familiarity with engines conversion from Diesel to LNG / CNG / LPG or other energy solutions.
Exposure to commercial negotiations
Basic knowledge of projects profitability analyses.
Leadership & Behavioral Competencies:
Excellent Communication and Networking Skills
Ability to learn new solutions
Customer oriented,
Curious, open minded, pragmatic (hands on) and flexible for travelling up to 50% of your time.
Ability to work with diverse workforce, culture and remotely
Self-motivated and independent
French and/or Spanish is a plus
Values
Integrity and transparency
Commitment to diversity and inclusion
Team spirit
Key Relationships and Department Overview:
KEY RELATIONSHIPS
Internal – Local B2B Managers, Carbon Desk, Bio desk, Trafigura Research group
External – Original Equipment Manufacturers (OEMs), B2B customers.