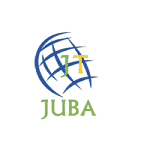 Juba Transport Limited
Job Title: Automotive Mechanic
Job Purpose
Reporting to the Workshop Foreman, and responsible for repairing, maintaining diesel and gasoline engines of heavy-duty trucks according to dealership and factory specifications.
Job main duties:
1. Performs work as outlined on repair order with efficiency and accuracy, in accordance with dealership and factory standards.
2. Able to rebuild, replace, or repair major vehicle components, assemblies and systems including Engines, Transmissions, Suspension etc.
3. Must have full understanding of Pneumatic systems for trucks and trailers. Knowledge of fuel tankers is an added advantage.
4. Understands, keeps abreast of, and complies with state and local regulations, such as hazardous waste disposal, OSHA Right-to-Know etc.
5. Evaluate mechanical problems in vehicles using diagnostic equipment.
6. Able to conduct basic auto electrical diagnostics and repair.
7. Analyze engine performance and perform tune ups as needed.
8. Perform routine and preventive vehicle maintenance.
9. Estimate time and materials required to perform major jobs.
10. Operate tools, machinery, and equipment according to prescribed safety procedures.
11. Follow established safety procedures and techniques to perform duties.
12. Correct unsafe conditions in work area and report any conditions that are not correctable to supervisor immediately.
13. Other tasks as assigned.
Qualifications: Education/Experience
Full Grade 12 School Certificate.
Five years minimum experience in a similar position with a reputable company.
Minimum Advanced Certificate/ Technician – Automotive Mechanics.
Previous experience in repair of Volvo, Scania, Howo, Iveco, Renault is an added advantage.
Ability to diagnose mechanical problems and conduct repairs independently.
Class C1 driving license.
Member of EIZ.
Interested candidates who meet the above requirements should apply with their cover letter and CV only in a single document. Please send to: [email protected]
Advert will close on 30th September 2021. Only shortlisted candidates will be contacted.