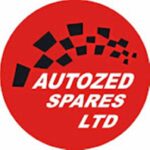 Website AUTO ZED LTD
AUTO ZED LTD, a company which is dealing with trading of Spares
AUTO ZED LTD is looking for young & dynamic professionals willing to explore greater career heights in the field of IT who are expert in web designing and applications.
We are currently hiring: WEB DESIGNER from LUSAKA only
Working Location: Lusaka (Zambia)
Job type: Full time
Qualification required :- Bachelors / Diploma / Degree / Certificate in Graphic Designing. OR Certified Web Professional OR Web Programming Certificate OR Master Certified Web Professional.
Working Experience : Candidates having done any past project or worked with reputable corporate companies are encouraged to apply. Freshers / Interns can also apply.
Responsibilities:
Testing and improving the design of the website.
Establishing design guidelines, standards, and best practices.
Develop and maintain mobile application using React Native and Flutter.
Maintaining the appearance of websites by enforcing content standards.
Managing online inventory and should have best knowledge of woocommerce.
Working with different content management systems.
Should have Proficiency in graphic design software WordPress and Flutter including Adobe Photoshop, Adobe Illustrator, and other visual design tools.
Proficiency in front-end development web programming languages such as HTML and CSS, JQuery, and JavaScript.
Identify and Diagnose Website and mobile application issues
Good understanding of search engine optimization principles and SEO.
Creative and open to new ideas.
Can handle all Social media platforms of the Company and should implement online marketing strategy.
NOTE
Aspiring candidates should write to [email protected].
Strictly no calls or visits to any our outlets.
Selected Candidates will be responded and will be called for an interview