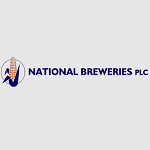 National Breweries Plc is Zambia's leading producer and distributor of Traditional African Beer. Our affiliation to Delta Beverages gives our employees a sense of pride and that of belonging to one of the biggest international brewing companies in the world. The Company offers opportunities for all to learn develop and grow, whilst offering challenging career opportunities for lateral or vertical advancement.
We are inviting applications to fill the following vacant position: 
Job Title: Auto Electrician
Location: Lusaka
Contract: Permanent   
Reporting to the Fleet Supervisor, the successful candidate will be accountable for the following: 
To repair, service and maintain all company vehicles to maximize their reliability, utilization and availability.
To carry out appropriate modifications to delivery vehicles to ensure they continue operating.
Ensure availability of serviced good conditioned delivery vehicles
To continuously follow the electrical service schedules for vehicles as directed by vehicle maintenance foreman.
To promptly respond to breakdowns.
On daily basis to carry out auto-electrical inspection of all vehicles for condition monitoring.
To compile the relevant reports on transport stocks and repairs for vehicle maintenance foreman's attention.
Ensure all safety measures are adhered to.
To maintain the highest level of hygiene and safety in the vehicle maintenance workshop and surrounding areas.
To ensure that high levels of integrity and discipline are adhered to by all subordinates as stipulated by the laid down company code of conduct and follow the cleaning schedules that are in place at the workshop.
Ensure that protective clothing is worn at all times within the plant
To maintain the highest level of hygiene within the plant by following the daily/weekly cleaning schedule.
This job is particularly suitable for candidates who meet the following minimum requirements: 
Grade 12 school certificate
Diploma or craft certificate in Auto Electrics
Valid Driver's class "C" License
Minimum of two years' work experience in a related field
Good interpersonal and communication skills
SUBMISSION OF APPLICATIONS
Interested persons should send their applications and CVs not later than 12th September 2021 to;
The Human Resources Specialist
National Breweries Plc
Sheki Sheki Road
PO Box 35135
Lusaka
All applications must be sent online to [email protected]. (Only shortlisted candidates will be communicated to & all attachments should be in a single PDF File. Kindly state the position in the subject line).