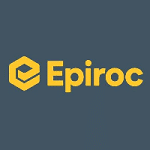 Job Title: Auto Electrician / High Voltage Electrician (7 positions)
Functional area:

Service

Country:

Zambia

City:

Chingola

Company name:

Epiroc Zambia Limited

Date of Posting:

July 14, 2021

Last date to apply:

July 30, 2021
Job Description – Auto Electrician / High Voltage Electrician (7 positions)
To attend to all electrical related issues on surface rigs.
To plan for spares requirement pertaining to electrical circuits.
To receive general supervision through inspection of work for compliance with directions, plans and/or specifications.
To report all major defects to either the Shift Supervisor, Site Administrator, or finally to Service Manager.
To fault find and repair equipment under contract to Epiroc Standards.
To maintain equipment on contract as per Epiroc maintenance manual
To ensure that all relevant documentation (work order, Operator/ Mechanical/ productivity checklists) is complete as per requirement
To ensure that all tools, workshop facility and equipment are used correctly and kept in good working condition
Ensure good housekeeping at work place.
To report on incident/accidents damage caused by the client
Work shift rosters as required.
To be available 24/7.
To perform other related work as assigned.
Requirements (Education and experience)
Craft certificate or Advanced Certificate Auto Electrical / or equivalent.
Minimum of 3 years' experience on surface underground mining equipment such as drill rigs, loaders, dump trucks etc.
Must be a member of Engineering Institute of Zambia (E.I.Z)
Find Zambia Jobs – The best job board for Jobs in Zambia