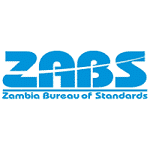 Website Zambia Bureau of Standards (ZABS)
3. AUDITOR – AGRICULTURE (ANIMAL SCIENCES) ZABS 5 x1
JOB PURPOSE
To conduct quality food safety, health and safety, and environmental audits, as part of a team of auditors of one or more members, in client companies in the animal agriculture and animal products agro-processing sector, ensuring that audits comply with applicable standards, certification scheme rules and regulations, procedures and guidance.
A. KEY RESPONSIBILITIES
Prepare detailed audit plans for a customer audit, when assigned as the lead auditor for a particular audit
Ensure the availability of audit documentation.
Direct and lead team of auditors, when assigned as the lead auditor interact directly with customer personnel at all levels of Management in interviewing and collecting audit evidence.
Participate in the development of new or improved food sector-related services to be offered or currently offered by ZABS as requested by Management
B. QUALIFICATIONS, EXPERIENCE & PERSONAL ATTRIBUTES
Full Grade 12 Certificate
Bachelor of Agriculture Science with a Major in Animal Sciences or related discipline
Must have, or be willing to obtain, a Lead Auditor Certificate in food safety systems and/or quality systems
Must possess a motor vehicle driving license
5 years of experience in the agriculture sector in a production or quality assurance role
Excellent communication skills, interpersonal skills, including tact and diplomacy
Excellent presentation skills and expertise
Other Skills and Attributes: Computer literate in Excel and Word Processing. Ability to work with minimum supervision and capable of handling confidential matters.
Must be able to work under pressure and meet deadlines, while maintaining a positive attitude and providing exemplary customer service
Ability to work independently and to carry out assignments to completion within parameters of instructions given, prescribed routines, and standard accepted practices
CONDITIONS
The positions are in the Permanent and Pensionable conditions of service category Suitably qualified individuals are therefore encouraged to apply for the jobs, by sending your application letter together with copies of educational and professional certificates and a detailed CV as a SINGLE PDF document to [email protected]. The title of the PDF document should include the Candidate's Name and Position applied for. All applications must be submitted electronically, any application delivered physically WILL NOT be considered. Closing date for applications is 26th January, 2022.
The Human Resources and Administration Manager
Zambia Bureau of Standards
P.O Box 50259
LUSAKA