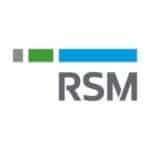 RSM Zambia invites suitably qualified and experienced candidates to apply for the following position:
Job Title: External Audit Manager
Outline of Duties & Responsibilities:
Coordinate client acceptance Planning and performing operational and financial audits
Identifying business process risks
Developing testing methodologies to evaluate the adequacy of controls
Documenting the results of the evaluations
Deliver audit files in accordance with RSM standard and review financial statements in accordance with the applicable financial reporting framework
Provide critical evaluation and analysis of assessed risk, address risk and conclude on an audit and recommend the opinion to be rendered by the Partner
Developing recommendations and reports based on audits and presenting these ideas to the Partner
Formulating professional development and educational plans for junior staff members
Planning and allocating resources and individuals in accordance with skills and schedules
Search for and respond to business opportunities by participating actively in business development
Act an interface between client and the Partner on technical audit and accounting areas.
Report Audit finding to the Managing Partner
Clients follow ups on outstanding audit requirements
Education and Experience
Full CA, ACCA or Equivalent
Has 7 years of experience in Auditing
Soft Skills – Behaviors / Personal Competences
Good planning and communication skills with sound levels of responsibility and accountability
Hard worker with high levels of energy and self-motivation
Diligent with strong attention to detail
Results orientated with delivery capabilities and good time skills
Able to establish and maintain good working relationships
Ability to lead by example by demonstrating high ethical and moral behaviour whilst ensuring compliance with all Policies and Procedures
Should pursue personal development of skills and knowledge necessary for the effective performance of the role
RSM Zambia is an Equal Opportunity Employer and if you meet the requirements of the position, please address your application letter to: The Human Resource Manager, RSM Zambia, Plot 13 Lunzua Road, Rhodespark, P/B E851, Lusaka, Zambia and e-mail your application letter with your CV to: [email protected].
The deadline for receiving applications is 5th December 2021.