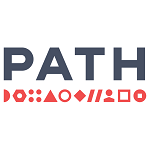 Associate Project Administrator – Attractive Targeted Sugar Bait (ATSB) Project
Job Description

Associate Project Administrator – Attractive Targeted Sugar Bait (ATSB) Project

 This is a PATH's Internal (Employee Only) opportunity*

PATH is a global nonprofit dedicated to achieving health equity. With more than 40 years of experience forging multisector partnerships, and with expertise in science, economics, technology, advocacy, and dozens of other specialties, PATH develops and scales up innovative solutions to the world's most pressing health challenges.

PATH has been working to support local partners in Zambia for more than 15 years. Our current portfolio in Zambia includes work to support health care providers and communities to prevent and respond to malaria, MNTDs, and TB, advance digital health innovation, and address global health security priorities.

PATH's Malaria, Neglected Tropical Diseases and Digital Health teams work directly with national governments in low and middle-income countries to select, adapt and scale appropriate Information and Communication Technology (ICT) for long term use in their country to address health challenges. Our services span the entire software development lifecycle from supporting analysis of digital health needs to the deployment and long-term use of those technologies. The PATH team coordinates closely with government ministries of health, the information and communication technology sector, other global health NGOs and donors to improve the governance, design, development, acquisition, implementation, and sustainability of digital health technologies and approaches.

PATH seeks an Associate Project Administrator for the Attractive Targeted Sugar Bait (ATSB) project.  The Associate Project Administrator will provide financial and administrative support to the Operations Workstream, to support the implementation of the ATSB Phase III trial funded by IVCC and BMGF.

Responsibilities:

Assist the Project Administrator in preparation of financial transaction documentation ensuring it is complete, accurate, and complies with applicable polices and internal procedures.
Assist the Project Administrator to plan and coordinate full range of logistics for workshops, meetings, & field work exercises; develop detailed budgets for activities using established formats; prepare financial reports of workshops, meetings, and field work exercises.
Assist monthly household payment process. Prompt Kaoma based team to send documentation on time and facilitate monthly reconciliation.
Assist the Project Administrator with arrangements for accommodation bookings for staff, both local and international.
Assist the Project Administrator in coordinating the movement of international procurements through customs clearing at arrival and Final destination.
Facilitate monthly talk time sending to all the field workers.
Support timely payment of office rental obligations.
Support continuous smooth operations by timely settling of office electricity, internet, and water bills promptly.
Assist in making monthly vehicle tracking subscription.
Receive supplies from vendors and dispatch to the appropriate staff.
Assist on movement of supplies form Lusaka to Kaoma office. Keep proper recording for the stock movement.

Required Experience

Diploma in Business Administration or related fields.
Minimum of 3 years relevant work experience
Substantial experience in an international NGO program is strongly preferred.
Excellent interpersonal skills including courteous front-line communication, ability to work with varied team and demonstrated ability to multitask and meet deadlines with minimal supervision and direction.
Proficiency in MS Office (Word, Excel, Access, and Power Point) and familiarity with the Internet.
Excellent oral and written communication skills in English.
Demonstrated effectiveness producing accurate work product with attention to detail, even while under deadline pressure.
Ability to prioritize work.
Strong organizational and interpersonal skills.
Commitment to excellent customer service.
Proven success establishing effective working relationships with employees at all levels of the organization, with collaborating partners, and with representatives of donor agencies and government ministries.
Demonstrated ability to manage data and file.
Flexible, detail oriented, organized, adaptable to changing priorities, and able to take the initiative and to meet strict deadlines.
Must have legal authorization to work in Zambia.

PATH is dedicated to building an inclusive workforce where diversity is valued.

PATH is an equal opportunity employer. Every qualified applicant will be considered for employment. PATH does not discriminate based on race, color, religion, gender, gender identity or orientation, genetic information, age, national origin, marital status, disability status, political ideology, military or protected veteran status, or any other characteristic protected by applicable federal, state, or local law.