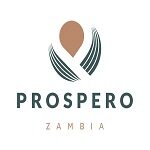 1. ASSIGNMENT SUMMARY
Title of Assignment: Associate – Industry and Manufacturing
Location of Assignment: Lusaka and some travel within Zambia (in line with Prospero COVID-19 policy)
Sector: Industry and Manufacturing
Initiative: All initiatives
Reports to: Manager – Industry and Manufacturing
Anticipated start date: March 15th 2022
Duration of contract: 2 years
2. ABOUT PROSPERO
Prospero is implementing the UK Aid-funded Private Enterprise Programme, which is designed to incentivise investment in innovation that will change the way market systems work and create new growth opportunities for SMEs. We focus on the following high-growth potential sectors:
Food and Agriculture: Increasing competitiveness and value of Zambian food products in end consumer markets.
Mines and Mining Services: Increasing the sustainable and inclusive economic impact of mining in Zambia.
Tourism and Hospitality: Increasing the value and proportion of tourist revenues captured by local businesses.
Investment Services: To increase MSME access to appropriate financial services by strengthening the Zambian finance and investment ecosystem
Business Services: To increase MSME access to appropriate non-financial services to stimulate business innovation and growth.
We partner with leading private sector players, government agencies and business associations to design synergistic initiatives that support strong business model development, promote transformative financial services, attract quality investors and foster enabling business and investment environments. We work at the intersection of market system development and the impact investment ecosystem, recognizing that enterprise growth at scale requires access to substantial and sustainable sources of commercial finance.
Scope of Industry & Manufacturing
Prospero aims to encourage investment in selected manufacturing sub-sectors for a sustainable and
inclusive economic impact, benefiting low-income Zambians and marginalized populations (women,
youth, people with disabilities and rural populations).
Prospero partners with manufacturing SMEs and large corporates to promote local content policies through increased sourcing of local resources and inputs into mining and manufacturing supply chains. Prospero also supports manufacturing SMEs that minimise pressure on the environment by employing innovative solutions for climate change mitigation & adaptation, energy efficiency and waste management.
The mining sector is of high importance to the Industry & Manufacturing sector, as shown by Zambian SMEs' ability of supplying inputs to large mining companies. Besides the mining supply chain, Prospero will identify new entry points in sub-sectors of manufacturing for example mineral metallic and nonmetallic) processing, chemical/rubber/plastics, leather, textiles, and wood processing, in alignment with the government's Vision 2030 for industrialization in Zambia. A mapping exercise is to be
undertaken to determine the final sector focus of Industry & Manufacturing. Prospero therefore seeks to employ an Associate to support the development and implementation of the industry and manufacturing sector.
3. SPECIFIC CONTEXT OF THE ROLE
The specific context for this role is:
The Associate plays a pivotal role in implementing the industry impact Prospero's annual strategy and approach towards inclusive economic growth in Zambia. The associate's main responsibility is supporting delivery of Prospero's strategy in terms of sector engagement, identification and development of ambitious, integrated, and transformative interventions, recruitment of credible
intervention partners and oversight of overall implementation of initiative activities.
The Associate will collaborate across Prospero sectors to identify and implement initiatives wherever possible.
4. SCOPE OF WORK
Initiative Strategy and Delivery
Support development of initiative strategies, budgets and workplans with technical proficiency, focusing on strengthening market systems to support Zambian MSMEs' access and participation in relevant markets
Support implementation of Prospero interventions under each initiative in terms of project development and completion, development outcome results and budget performance monitoring
Identify systemic market constraints within the sector and identify partners or consultants who can develop appropriate interventions or solutions
Critically review and assess proposals, budgets, and partner capacity
Identify and work closely with consultants, as necessary, to support the implementation of interventions
Ensure that all interventions provide value for money and reach the maximum possible number of MSMEs
Partner Engagement
Be active in development, engagement, relationship building and management of partners that are critical to delivering the initiative strategy
Continually stay abreast of project implementation and progress, helping to creatively troubleshoot issues as (and before) they arise to ensure partner momentum
Support partners with development of concept notes, project proposals, budgets, workplans and implementation
Where necessary, identify gaps in partner capacity that would be benefit from extra support and develop appropriate solutions
Where necessary, support design and implementation of performance monitoring systems to ensure partners can stay on track
In conjunction with M&E, ensure all regular reporting for the initiative and by any intervention partners is completed and submitted accurately and on time
Stakeholder Coordination
Engage, coordinate and, where possible, identify opportunities for collaboration (such as steering committees, stakeholder boards or consortia) with partners and other stakeholders (including donor projects) working within the initiative.
When necessary, proficiently speak about Prospero and relevant initiatives in meetings, events, or workshops
Maintain and build Prospero credibility and reputation within relevant sectors
Administration and Internal Coordination
Administrative duties related to implementation of chosen interventions and activities (TOR development, development of grant concepts/proposals, organisation of workshops/trainings, due diligence support, etc.)
Collaborate with Sector Assistant to develop and review milestone claims.
Support the gathering of information and communication assets (stories, photographs, etc.) from the earliest stages of interventions
Support the file archive management for the Initiative to ensure all documents are accessible to Prospero team.
Maintain open communication with the Prospero sector team and create a positive atmosphere among the team.
Additional responsibilities as required in support of Prospero's work:
Cover for colleagues who are on leave or absent
Duty to report any suspicion of fraud or unethical activity
Any other tasks as requested by the manager/supervisor
5. REQUIRED/ DESIRABLE EXPERIENCE
The ideal candidate will have a relevant university degree or equivalent sector work experience focused on manufacturing supply chains and sustainable industries. The candidate will have a minimum of 5 years of experience working on MSME growth, private sector, or donor-funded projects, dealing with grants and/or contracts and managing financial and technical reporting requirements. as the ideal candidate will have knowledge and understanding of the manufacturing sector and how it relates to private sector development, in particular sustainable businesses and industries focused on climate adaptation and mitigation Direct experience of 1) working within the industry and manufacturing sector or 2) having a strong network of contacts within the sector will be added advantages.
Job Competencies
Familiarity with the manufacturing sector and sustainable industries
Strong familiarity with climate change and climate finance is an added advantage
Strong ability with Microsoft Office software (especially Word, Excel, and PowerPoint)
Ability to strategise and support development of detailed strategies/work plans/budgets to achieve objectives
Innovative thinking and problem-solving skills
Strong networking and interpersonal skills
Effective communication (written and spoken) skills
Attention to detail and focus on quality delivery and achieving deadlines
Commercial-based thinking focused on adding value
6. APPLICATION GUIDELINES
We invite all interested candidates to submit the following documents:
Curriculum Vitae (CV)
Letter of Motivation outlining how your experience, skills, and professional networks fit with the required job description. Please clearly state your expected remuneration.
Please submit your application to [email protected] by March 1, 2022. Clearly state, Associate – Industry and Manufacturing in the subject line.
Please note that only shortlisted candidates will be contacted.