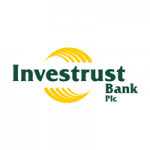 Investrust Bank Plc (IBP) is looking for suitably qualified, vibrant and self-motivated individuals to fill the positions that have fallen vacant as below:
RETAIL BANKING
Position Title: Assistant Treasury Officer- Back Office
Department: Operations
Location: Head Office
Reports to: Treasury Officer- Back office
Purpose of job
The position is responsible for the preparation of BoZ Daily Foreign Exchange Bureaux Report, daily Foreign Exchange Returns Report, Settlement, confirmation of transactions, reconciliations and daily interbank money market returns.
Key Responsibilities
Processes all treasury transactions in a correct manner
Monitors General ledger account, income collection and cost control
Processes settlements and confirmations
Enters and processes treasury transactions into the main account system
Prepares BoZ daily foreign exchange bureaux report, daily foreign exchange returns, daily interbank money market returns
Maintains RTGs and SWiFT registers
Files and organises entries, posted RTGs, foreign clearing, inward and outward cheques for clean audit trail processes TTs and RTGs in finable – authorising/amendments/ transfers to swift interface
Prepare cheque clearing documents.
Qualifications and experience
Minimum Bachelor' degree Banking and Finance, Business Administration, Accounting or any related field from a recognised university
Grade Twelve (12) Certificate
Knowledge of treasury operations, working environment and central bank regulations
Must have ACI-Operating Certificate
Applications, supporting documentation and CVs should be emailed to: [email protected] not later than Monday 15th February, 2021.