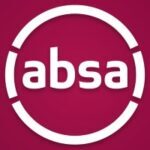 Job Title: Assistant Relationship Manager
About the job
Bring your possibility to life! Define your career with us
With over 100 years of rich history and strongly positioned as a local bank with regional and international expertise, a career with our family offers the opportunity to be part of this exciting growth journey, to reset our future and shape our destiny as a proudly African group.
Job Summary
A member of Corporate & Investment Banking Team and aligned with the ambition to be among the Top 3 Banks in Zambia. The key function of this role entails working with the Relationship Managers to deepen the wallet share of existing Customer Relationships as well as developing new customer Relationships with a view of driving revenue and market share growth. This will be achieved by ensuring Customers have access to the full suite of Absa Bank Plc's products in addition to delivering World class Customer Service while maintaining a robust Control Environment.
Job Description
Support Relationship Managers in maintaining, growing and sustaining quality relationships with existing and new Business Banking Customers.
Drive revenue growth by increasing customer's uptake and usage of the various Absa Bank Plc's products i.e. Transactional Banking, Debt, FX, Card Acquiring and Retail Products.
Support Relationship Managers Sales and Origination of Business Development Opportunities across all Banks products
Involvement in the preparation of Credit applications of customers and in the overall monitoring and control of the quality of portfolio of borrowing customers.
The Job holder will provide support to the Relationship Manager in ensuring that all aspects of the control framework are adhered to.
Responsible for the Administrative aspects of Corporate Relationships, including support to account Opening, KYC details or other documentary requirements, security perfection on approved facilities, Actioning of Excesses and Interest Rates Reports.
Support Relationship Managers with Customer Research, Sales Research to ensure that the Bank is abreast with Customers changing needs by using Market and Industry intelligence.
The jobholder will be the point of contact for all Customer Service issues including timely query resolution to support Relationship Management.
Education
Higher Diplomas: Business, Commerce and Management Studies (Required)