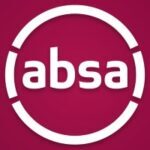 Bring your possibility to life! Define your career with us
With over 100 years of rich history and strongly positioned as a local bank with regional and international expertise, a career with our family offers the opportunity to be part of this exciting growth journey, to reset our future and shape our destiny as a proudly African group.
Job Summary
A member of Corporate & Investment Banking Team and aligned with the ambition to be among the Top 3 Banks in Zambia. The key function of this role entails working with the Relationship Managers to deepen the wallet share of existing Customer Relationships as well as developing new customer Relationships with a view of driving revenue and market share growth. This will be achieved by ensuring Customers have access to the full suite of Barclay's products in addition to delivering World class Customer Service while maintaining a robust Control Environment.
Job Description
KEY ACCOUNTABILITIES:
RELATIONSHIP MANAGEMENT (45%)
Support Relationship Manager in optimising sustainable revenue growth through X-sell and upsell of the Banks products.
Monitor leads and co-ordinate information for the Relationship Manager on overall portfolio.
Develop understanding of the financial targets and key performance of the Relationship Managers portfolio.
Develop Relationship account plans for customers including sales and contact strategy.
Participate in the preparation of New Business Committee document for new and existing customers borrowing needs.
Determine the products that are most effective in meeting customers' needs and pro-actively solution in a timely manner.
Produce call reports in agreed format for all scheduled significant business meetings, these should be updated on sales force.
Conduct research to identify potential new customers and maintain database of potential customers and existing customers.
Undertake Customer Service visits for all clients with frequency based on value.
Identify priority customers using the Customer Prioritization Guidelines to assess their present and potential contribution
CUSTOMER SERVICE (35%)
Deliver World class Customer experience through timely execution of customer requests as well as robust management of all queries and complaints aligned to Absa's standard procedure and policy.
Strive to continuously improve the levels of service, through Identification of key areas of concern as well as monitoring customer service and satisfaction.
Proactively engage clients within the portfolio to discuss service issues that they may be facing and draw up plans to resolve.
Collaborate with specialists in Transactional Banking, Trade Finance and Treasury to enhance customer experience and increase uptake and usage of the Banks products.
Undertake scheduled customer service visits for top clients on the portfolio and customer phone calls for the rest.
Produce quality Complaints MI as per set schedule and drive service excellence through action tracking logs to help in the monitoring of customer service levels and satisfaction.
Arrange or undertake product and Service presentations where appropriate.
Provide information to Corporate Customers on new products and services being introduced by the Bank.
CONTROLS & ADMINISTRATIO(20%)
Maintain a high standard of operational controls including adherence to Risk Management Control Document (RMCD) Guidelines, KYC & STM procedures and other Bank policies.
Support Relationship Manager by actioning excess and Interest validation reports
Provide support to Relationship Manager in connection with preparation, execution and perfection of security documentation.
Co-ordinate the preparation and execution of account opening related documentation including mandates and application forms.
Actively engagement the Treasury Department in the booking and administration of Customer Placement of funds and Assets booked on Front Arena (Treasury System)
Collate Customer information on Service Performance for Relationship Managers (including volume of transactions and income).
Ensure application of amendments to account details on borrowing limits, interest rates and commission charges after engagement with Relationship Managers
Assist with preparation and update of Early Warning List customer records and participate in the Customer High –Medium/Low Risk Remediation exercise.
Act as liaison for Risk Management information purposes with Customers, Accountants, Solicitors and any other relevant people.
Ensure proper Segmentation codes are applied against assigned portfolio of Corporate Customers.
Education
National Diplomas and Advanced Certificates: Business, Commerce and Management Studies (Required)