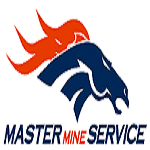 This position reports to the Project Manager
CORE PURPOSE OF THE POSITION
To direct, control and coordinate mining operation activities in an efficient manner in order to achieve production targets in terms of tonnage and grade, within set costs and ensure high standards of safety and harmonious industrial relations climate.
Key areas of Responsibility/ACCOUNTABILITY
Production/Development
Ensure that targets in production, stope-drilling and development are met.
Planning
Oversee and advise on short, medium term and long term plans so as to ensure that these will practically meet the objectives of the five year production plan.
Provision of Maintenance Services
Ensure that maintenance and other services within his control are of the correct standard so as to provide the same on time.
Budgetary Control
Maintain and control operating costs in order to be within budgetary limits.
Safety Control
Adhere to statutory and domestic regulations, in particular, those relating to safe working practices in order to minimize injury to personnel and damage to Company property.
Training & Development
Train, develop and correctly place subordinates in order to ensure that a high standard of performance is maintained.
Resource Utilization
Ensure proper utilization of the Labour force which should be of the right composition and appropriate skills so as to meet operating and production targets.
Industrial Relations
Maintain good industrial relations and high morale conducive to high productivity.
Qualifications/Experience
Diploma or Bachelor's Degree in Mining Engineering or equivalent from a reputable institution
5 years' underground mining experience at lower levels and a further 3 years' senior Management position.
Blasting License (all mining operations)
First Aid certificate
Must be registered as an Engineer with the Engineering Institution of Zambia (EIZ) and Engineering Registration Board of Zambia (ERB).
Thorough knowledge in mining operations and should be very conversant with:
a)     Mining/Explosive Regulations
b)     Labour Laws
c)      EIZ Regulations
d)     Environmental Regulations and Practices.
Managerial/supervisory skills, excellent written communication skills and high conceptual/analytical skills.
Ability to solve problems and make appropriate decisions, taking into account all relevant factors.
Should possess good mining ethics including the ability to work and cooperate with other miners and technical staff/contractors.
Should work within the scope of delegated authority and in accordance with company policies and procedures.
Computer literacy, proficient in the use of Excel and Word.
Participate in ongoing training & development of employees and recommend those with potential for further development
Should control material and Labour costs, observe the Company's Code of Conduct for employees and contribute to the attainment of set Company objectives.
He should be self-disciplined, self-motivated and should possess a high level of integrity.
Demonstrate and promote respect for the diverse cultures at the workplace.
Be in possession of a clean and valid drivers' license.
Personal Attributes:
Ability to work independently and to exercise discretion and judgment in sensitive and potentially controversial matters.
Ability to make decisions within the area of jurisdiction
Applicants should submit their applications with detailed CV and relevant supporting documents to the address below on or before 30th September, 2021.
Email address: [email protected]
Chambishi: JCHX Head Office at ZCCZ