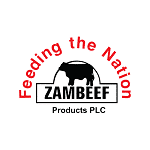 Zambeef Products PLC is the largest integrated cold chain food products and agribusiness company in Zambia and one of the largest in the Southern Africa region.  It is involved in the primary production, processing, distribution and retailing of beef, chicken, pork, eggs, dairy, fish, flour, stockfeed and day-old chicks throughout Zambia and the surrounding region.
Zambeef is inviting suitable candidates to apply for the position of Assistant Processing Manager (x1) at Zamchick Processing – Huntley Farm
Key Responsibilities
 Undertakes the daily production plan from the Processing Manager
Communicate the objectives of the plan to team on shift to ensure understanding and follow the assigned plan until completed.
Conduct the required checks on start-up during the shift and sign off and ensure the relevant data is recorded correctly
Establish the most efficient use of resources allocated to the line, i.e. cost, people, time, etc. to ensure that these are neither wasted or misused.
Ensure the smooth flow and movement of product through the plant to avoid contamination
Recommend new and different ways of doing things to improve yield and performance whilst still maintaining product integrity.
Work consistently according to standard operating procedures and ensure compliance
Continually assess the technical competence of the team and take steps to develop their knowledge and skill
Qualifications
Full Grade 12 certificate
Diploma/Degree in Production Management
 Knowledge of  HACCP/ ISO 22000/ ISO 9000 principles will be an added advantage
At least 2 years of work experience.
Knowledge of Production Principles, Processing equipment and Operations
Computer literacy (word, excel)
Attributes
Must exhibit high levels of integrity and initiative
High levels of confidentiality
A high level of communication skills (both written and oral)
Good interpersonal skills.
Should be honest and mature.
Interested candidates meeting the above criteria should submit hand written letters, with detailed Curriculum Vitae and copies of certificates and contact details of three (3) referees and should be addressed to:
THE HR OPERATIONS MANAGER
Zambeef Products PLC
P/B 17, Woodlands
Lusaka or
Email: [email protected]
NB. Zambeef Products PLC values gender diversity in the recruitment process as we promote gender equality.
The closing date for receipt of applications is 31st December, 2021.  Only shortlisted candidates will be contacted.