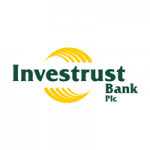 Investrust Bank Plc (IBP) is looking for suitably qualified, vibrant and self-motivated individuals to fill the positions that have fallen vacant as below:
RETAIL BANKING
Position Title: Assistant Officer – EFT
Department: Operations
Location: Head Office
Reports to: Officer EFT
Purpose of job
The position is responsible for efficient, accurate and timely process of IBPs electronic funds transfer transactions to various banks within the country as per BoZ service level.
Key Responsibilities
Processing of client instructions
Verifying of Direct Debit mandate files received from other Banks
Handling of Funds transfer recall letters from other Commercial Banks.
Preparation and filing of recall letters
Verification and processing of standing orders
Collection of commission from all government accounts
Attending to customer queries
Upload and realisation of inward files.
Transmission of outward files
Preparation of reports.
Technical verification of cheques.
Qualifications and experience
Grade Twelve (12) Certificate
University Degree/ACCA/CIMA or equivalent
Should have experience in Operations functions of one year
Applications, supporting documentation and CVs should be emailed to: [email protected] not later than Monday 15th February, 2021.