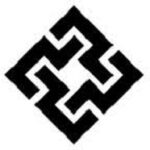 Overall Job Purpose
The Assistant Mining Engineer – Drill & Blast designs, is responsible and accountable for delivering Drill and blast designs inclusive of timing designs and post blast fragmentation analysis.
Specific Job Responsibility
Drill designs as required by the drill scheduling engineer.
Blast designs to follow all drill designs
Be the second point of contact for the mining production team regarding drill and blast designs
Ensure that all monitoring systems regarding blast analysis are maintained.
Ensuring that designs take cognisance of all constraints
Maintain high performing service support functions
Issuing of mining control data to be used by surveyors
Plan, organize and follow up on work, ensuring that tasks and schedules are fully understood within the team, handing over or escalating as required.
Ensure relevant mining production personnel are up to date on any changes in the mine plan.
Continuous commitment to health and safety practises.
Advise and provide recommendations for continuous improvement opportunities in work processes.
Be accountable for the quality of service and performance
Experience & Qualifications
2+ years' experience in a large hard rock open pit mining environment.
Some experience in performing drill and blast designs
Exposure to multicultural environments.
Work experience in the mining sector.
B Eng. Mining Engineering
Blasting License
EIZ and ERB registration
Current driving license
Job Specific Competencies
Basic mining knowledge and experience
Basic skills in the MS office suite and drill and blast design software
Semi – Skilled in the delivery of a wide range of mine planning services, able to provide the highest level of customer support, with excellent leadership and people management skills.
Operational skills to include troubleshooting, problem solving and decision making.
Strong and motivated team lead with well-developed interpersonal, collaboration and facilitation skills.
Time management – having the ability to work on multiple activities and manage competing priorities.
Key Attributes
Motivated & passionate
Self-disciplined
Self-starter
Able to engage with stakeholders at all levels
Professionalism
Enthusiastic
Holistic understanding of the mining process