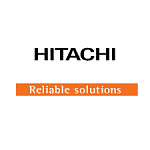 Website Hitachi Construction Machinery Zambia Co. Ltd.
JOB INTENT: Develop and implement branch plans as aligned to corporate strategy and manage all aspects of the branch operations on a day-to-day basis for achievement of HCMZ business goals and objectives.
REPORTS TO: Branch Manager
BRANCH: Lumwana Mine
Key Responsibilities
Ensure safety standards are adhered to
Assist to Develop and implement branch plan and objectives
Assist the Site manager to Manage and monitor all Site operations and support to the customer
Monitor and report Site budgets and business plans
Develop and manage service level agreements with service providers
Compile service level agreement & monitor aftermarket services
Assist Site Manager in ensuring Site Budgets and Targets are met by the Branch
Monitor customer status and needs
Increase participation in aftermarket activities
Ensure quality assurance in all processes
Manage procurement & logistics activities for the Branch
Compliant with legislative requirements & company policies
Ensure quality assurance in all processes
Develop and implement procedures
Manage team performance
Maintain/enhance customer relations
Minimum Qualifications and Experience
Must have a full Grade 12 certificate
Must have a Degree in Mechanical / Electrical Engineering or equivalent
Any Business-Related Diploma or better will be added advantage
Must have a minimum of 6 years minimum experience in a Mining industry or similar field
Member of Engineering Institution of Zambia (EIZ)
Competences
Good Analytical Skills
Good communication skills
Good customer Relations
Advanced knowledge of Mobile Plant Equipment
Hands-on Technical background
If you meet the above requirements, please send your detailed C.V, certified copies of certificates and a cover letter to:
The Human Resource Manager,
Hitachi Construction Machinery Zambia, Co;
Ltd. KK International Airport road plot 2350/M
P.O. Box 30182, Lusaka.
Or email in a single document to; [email protected]
The closing date for applicants is Tuesday, 1st March, 2022.
NOTE: All applicants are thanked for their interest, and only shortlisted candidates will be contacted.