Full Time
Applications have closed.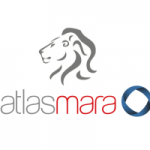 Designation: Assistant Manager – Trade Sales and Deal Origination (X1)
Reporting Line: Country Manager – Trade and Working Capital
Business Unit: Corporate & Investment Banking
Location: Lusaka
Job Purpose
To assist the Head of Trade and Working Capital and other stakeholders in the end-to-end management of the Trade Finance Product and Customer value proposition for the achievement of business goals as well as ensuring minimal exposure of the Bank to the various risks inherent in the conduct of Trade Finance business.
Key Outputs & Responsibilities
Sales and Business Development
Directly and indirectly contribute to the growth of Trade revenues each year in line with country budget and assigned portfolio.
Anticipate customer needs and proactively engage with them through consultative selling in order to design and deliver tailored solutions.
Develop proposals and negotiate the terms of deals with client.
Preparation and on-going maintenance of the deal pipeline for all Trade and Working Capital deals.
Take full ownership of the Trade Finance transaction life cycle to ensure the realization of maximum value for customers and shareholders alike.
Deal Structuring and After- Sales Execution
Process all new credit applications for all Trade and Working Capital facilities requests from customers in line with agreed risk acceptance criteria.
Provide specialist input into annual reviews for all pre-existing Trade and Working Capital facilities.
Preparation of indicative terms sheets, detailed customer value propositions for all Trade and Working capital facilities.
Preparation of final agreements after closure of sales for all Trade and Working Capital facilities and non-lending activities.
Provide timely input into monthly revenue collection schedules.
Provide support to Account Relationships Managers during presentation of Credit Applications to various approval committees on credit requests.
Adherence to governance, regulatory and compliance requirements
Understand the provisions of the Bank's Credit Policy and other Lending Criteria Documentation in the course of deal origination and execution.
Ensure strict adherence to internal policies as related to Trade Finance and Working Capital including the Banks' Anti-Money Laundering and Financing of Terrorism (AML/CFT) framework.
Ensure that all Trade Finance General Ledger Accounts are duly reconciled, and the applicable reports are submitted timely to appropriate stakeholders.
Ensure that all documents relating to Trade proposals are duly reviewed and vetted by the Legal department to ensure that the bank is not exposed to undue risks.
Maintain strong awareness around new developments in local and international regulations pertaining specifically to Trade Finance and Commercial lending in general as well as anticipate the potential impacts thereof.
Stakeholder Engagement
Provide constructive support and advice to the Account Relationship Managers in Corporate and Investment Banking; Business Banking and Public Sector.
Build strong internal and external relationships, displaying sound abilities to communicate at all levels.
Build relationships with peers across the Bank that will facilitate the achievement of business goals.
Effective teamwork, self-management and alignment with group values
Achievement of results through strong internal and external partnerships.
Plan and manage own workflow, anticipating obstacles, prioritize activities in line with impact, following through on objectives within agreed timeframes and according to quality standards.
Display skill at mentoring/coaching others and resolving conflict.
Technical Knowledge and Skill Requirement for the Role
General Pre-requisites:
A high degree of judgement and ability to handle complex business issues & relationships within defined policies and procedures.
Highly analytical and attentive to detail to be able to evaluate information.
High level of integrity and professional conduct in all dealings with customers and other external stakeholders.
Ability to understand documentation from a business/legal perspective.
Strong oral and written communication skills with an ability to challenge in a measured and constructive way.
Sound self-management and follow-through skills with an ability to meet multiple deadlines and stay abreast of new requirements
Excellent communication and interpersonal skills with a strong client relations experience.
Strong presentation skills as well as the ability to communicate complex details simply.
Ability to structure and deliver solutions which meet specific customer needs.
Good understanding of banking requirements, compliance and internal controls.
Strong problem solving and organizational skills.
Technical Pre-requisites:
Sound Sales and Business Development aptitude.
Knowledge of various Trade Finance and other Transaction banking solutions available globally, their features and practical applications.
Sound financial appraisal skills encompassing knowledge of credit analysis and post-approval portfolio monitoring.
Ability to analyze and interpret financial statements.
Strong understanding of the operating cycles of clients in various industries and sectors in order to recommend the appropriate Trade and Working Capital solutions with fit-for-purpose.
Understanding of various rules and regulations that govern the conduct of international commercial transactions.
Understanding of the regulatory and legal framework that guides the lending of money.
Strong knowledge of the full Microsoft Office skills
Education Requirements
Grade 12 School Certificate with 5 credits, English and Mathematics inclusive.
University Degree in a Business-Related Field and/or its equivalent in a Professional Qualification
Certification in Trade Finance and Transaction Banking an added advantage.
Experience, Skills & Knowledge
Minimum 3 years' experience in Relationship or Sales Management.
Interested Applicants who meet the job requirements should e-mail their CV's to [email protected] or [email protected].
Only shortlisted candidates will be contacted. Clearly state the job applied for in the subject field.
Closing date: Tuesday, 15th November 2022.