Full Time
Applications have closed.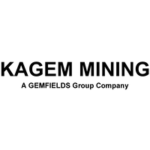 Kagem Mining Limited
Kagem is seeking remarkable candidate to join the team, in the position of Assistant
Manager MIS
ASSISTANT MANAGER MIS (x 1)
Reports to: Senior Manager MIS
Job Purpose:
The Assistant Manager MIS key role will be to analyze the operating performance to identify gaps for improvement, driving testing and implementation of improvement ideas, assists with operations data management reporting, and conducts training of MIS team. The analytical expertise in understanding key patterns and trends, combined with the love of solving complex problems, is a must requirement for one to succeed in in this role.
Principle Accountabilities
Generate standard and customized MIS reports.
Perform data quality analysis and identify trends, ensuring data integrity
Manage MIS systems and databases and act as a Centric mining systems champion.
The role has process / operational improvements accountability.
Establish data and information needed by operations team at the mine site, optimize key performance indicators and improve their control and impact on production and cost.
Drive implementation and introduction of advanced controls to improve mining operations/production and reduce on costs.
Deep understanding of data management systems and computer literacy.
Deep understanding of mining process operations.
Collaborate with local MIS team members to solve requests and prioritize ad-hoc projects and implement approaches to identified business problems.
Assist Senior Manager MIS with budget preparation deliverables: fleet capacity mapping, equipment replacement analyses
Qualifications & Experience
Full Grade 12
Bachelor's Degree or equivalent professional qualification in Industrial Engineering, Mining Engineering, Management Information Systems, and 4 years' experience in data analytics/ data science, preferably in a mining or mining-related industry.
Advanced level Microsoft Excel skills including pivot tables/charts/power pivots)
Proficient in Microsoft Word, Outlook, PowerPoint and Power BI and other relevant software/accounting systems, knowledge of Navision is a plus.
Key Skills and Abilities:
Excellent English communications skills (both written and verbal) and ability to work in a multicultural team.
A good understanding of mining operations: pit/process optimization, fleet management processes, implementation of improvement initiatives.
People management experience.
Problem solving skills, excellent analytical skills
Highest standard of accuracy and precision, highly organized
Diligent, proactive, ability to think creatively, highly driven, and self-motivated
Ability to work independently with little to no supervision, as well as on a team
Ability to identify and communicate trends through data and data-driven visuals.
* Female candidates are highly encouraged to apply.
The company provides single status accommodation at the mine site.
Send your applications (Covering Letter and CV only) to The Head-Human Resources by mail to; [email protected] Certificates will only be required at the interview stage. Women are strongly encouraged to apply. Closing date 24th June 2022.
Kagem Mining Ltd is an equal opportunities employer and encourages all eligible applicants to apply without any consideration to sex, cultural consideration, disability or creed. We do not charge or ask for money from candidates applying for jobs during any stage of the recruitment process, if you are asked for money by anybody, please do not proceed and report such individuals to the police immediately.