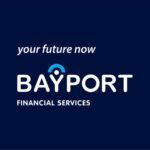 Bayport Financial Services (Z) Limited
JOB SUMMARY
Reporting to the Head – Information Technology (IT), the Assistant Manager – IT Applications & Service Management will be responsible for ensuring that IT services are available through proactive management of IT applicants and quality user support.
JOB SPECIFICATIONS
Provide support, administration, health and security monitoring to Exchange Mail Server
Creates and maintains user accounts, security, permissions, and Fileshare system in accordance with standards and operational requirements.
Ensure appropriate permissions is allocated to user accounts to access the Fileshare as per service request.
Monitors and tunes the Fileshare system to achieve optimum performance levels.
Implementation of AD/DC policies and ensuring all workstations are on the domain for total compliance.
Configuring Group Policy Objects to create a secure Windows Infrastructure as per Policies.
Install, configure, and troubleshoot group policy and administrative template.
Provide first line support to the Business of the Loan Management System.
Overseeing the synchronization of all Mobile Servers in various branches and other troubleshooting tasks.
Ensure SMS service requires from the Business are actioned within SLA.
Manage SMS credit and expenditure Submit a reconciliation of usage monthly.
Analyse SMS conversion rates on a weekly basis using delivery and performance reports from the SMS platform/portal.
Assigning tasks (incidents, service requests or problems) to IT staff and conduct regular follow ups with IT staff to ensure incidents and problems are closed within SLA.
Work cooperatively with the local and Group IT Security teams to implement and maintain proper security protocols and services.
Work closely with our technology vendor-partners that supply our technology and/or provide additional support, in the resolution of break/fix issues, installation of new and upgraded products, and designing network infrastructure to ensure its compatibility and supportability.
Produce summary management reports for IT applications and service management on a weekly and monthly basis.
Review and address any issues that arise during internal and external audits.
Participation in the development of the IT budget and its recommendation to Senior Management.
Manage the team under his/her supervision.
MINIMUM ENTRY REQUIREMENTS
Full Grade 12 certificate
Bachelor's Degree in Information Technology, Computer Science or a related Technical field
At least three (3) years' work experience in in IT Windows Environment Support and experience in managing ITIL/ISTM processes for organisation with progressive experience in building processes and continuous improvement.
Supervisory experience will be an added advantage
Microsoft Certified Solutions Administrator (MSCA) or Microsoft Certified Solutions Engineer (MSCE) will be an added advantage
OTHER SKILLS AND ATTRIBUTES
High level of integrity and confidentiality
Proactive and self-motivated
Good leadership and management skills
Excellent customer service skills
TO APPLY
Suitable candidates must send their applications, attaching their current CVs and professional/academic certificates, to [email protected].
The closing date for receiving applications is Wednesday 12 January 2022. Only shortlisted candidates will be contacted.