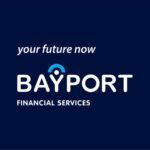 Bayport Financial Services (Z) Limited
JOB SUMMARY
Reporting to the Head – Internal Audit, the Assistant Manager – Internal Audit will be responsible for the review and appraisal of system control operations and procedures, planning and execution of audits/investigation as well as conduct risk assessments on key Company activities.
JOB SPECIFICATIONS
Review all risks, risk ratings and mitigating controls that have been implemented by Management
Assess whether all risks have been identified, appropriate controls have been put in place and update in instances where further risks are identified
Coordinate, review and update Company-wide operating procedures
Update Business process documentation and draft Audit programs
Draft scope of Work plan/audit assignments that meet key developments, risks and logistics
Complete audit testing and obtain adequate evidence (clear documentation)
Make follow-ups on all issues identified and communicate to Management
Supervise, coordinate and set up timetables for Internal Audit assignments for other team members
Prepare Reports with clear/concise observations and Recommendations
Undertake Branch spot checks and investigative work as directed by Management
Perform any other tasks exclusively in line with professional duty of employment and/or business operations as assigned by Supervisor
MINIMUM ENTRY REQUIREMENTS
Bachelor's Degree in a business related field or Professional qualification equivalent (i.e. intermediate or final stages of ACCA, CIMA or ZICA)
At least three (3) years' work experience in an internal audit role
OTHER SKILLS AND ATTRIBUTES
High level of integrity and confidentiality
Attention to detail
Proactive and self-motivated
Excellent interpersonal and analytical skills
Good Report writing skills
Good leadership and Management skills
TO APPLY
Suitable candidates must send their applications, attaching their current CVs and professional/academic certificates, to [email protected].
The closing date for receiving applications is Wednesday 12 January 2022. Only shortlisted candidates will be contacted.