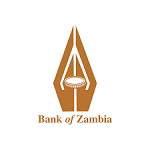 Published On :  21 May 2021
Closing Date  :  3 June 2021
EMPLOYMENT OPPORTUNITY
The Bank of Zambia, an equal opportunity employer, invites applications from suitably qualified and experienced Zambians for the following position:
ASSISTANT MANAGER – PROJECT MANAGEMENT, HO (2 POSTS)
GRADE: BOZM5
Job Purpose
To plan and execute projects and programs to ensure they are completed in a timely fashion, within budget and to the required quality.
Main Accountabilities
Initiate projects and programs by developing a charter and establishing project governance structures.
Plan projects by clearly defining the scope, developing schedules, identifying project resources, preparing budgets, identifying risks, identifying stakeholders and defining communications.
Lead the execution of projects by building project teams, acquiring project resources, monitoring progress of assigned tasks, keeping stakeholders informed, resolving conflicts, managing risks, managing changes to the project and testing deliverables to ensure that they meet requirements.
Maintain leadership of project teams to ensure projects are delivered to meet set objectives, on time and within set budgets.
Monitor the work delivered by the project team, demand regular task updates, compare planned performance with actual performance to establish variances, consolidate these task updates into a project status report and submit this to the Project Management Office, execute regular performance reviews with the project team and execute measures bring project performance back on track.
Maintain all project documents and ensure that these documents are kept up to date.
Hold regular project meetings to review progress and validate plans for executing the project.
Develop the project team through team building and motivating the team. Identify project team member performance gaps and arrange training and other interventions for to improve performance.
Identify emerging issues on the project, analyse them and develop work arounds for issues that can be resolved within the team. Escalate issues that are beyond the project team to the project sponsor and project steering committee.
Develop test scripts for testing completed deliverables and manage the user acceptance testing process.
Formally submit for acceptance completed and verified deliverables and facilitate the formal sign-off of accepted deliverables by the Business Owner and the Project Sponsor.
Coordinate the formal closure of a project, program, or phase by facilitating knowledge transfer to the users and technical support teams and ensuring that documentation is prepared, complete and signed-off.
Coordinate and make presentations/report to Project Steering Committees (PSC) and ensure the PSC and Project Sponsors are kept abreast with key development and milestones on the project.
Implement directives from the Project Steering Committee on the project.
Qualifications and Experience
MSc/MA/MBA in Project Management or equivalent with five (5) years' relevant experience. PMP® or PRINCE2 Practitioner certification.
Grade 12 School Certificate with a minimum of five (5) 'O' Levels (Credit or better).
Key Knowledge and Attributes
Strategic thinking
Problem solving
Strong communication and people skills
Time management
Conversant with Microsoft Office applications
CONDITIONS OF SERVICE
Bank of Zambia Conditions of Service will apply.
To Apply
Only candidates meeting the above role specifications are invited to apply online via the BOZ Career page on www.boz.zm. Applicants' application letter, detailed curriculum vitae (CV), certified copies of certificates and National Registration Card MUST be attached to the application. Hardcopy applications will not be accepted and the closing date for applications is Thursday, 3 June 2021.
Female candidates are encouraged to apply. Only shortlisted candidates will be contacted.