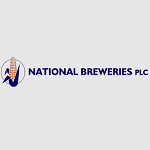 National Breweries Plc is Zambia's leading producer and distributor of Traditional African Beer. Our affiliation to Delta Beverages gives our employees a sense of pride and that of belonging to one of the biggest international brewing companies in the world. The Company offers opportunities for all to learn develop and grow, whilst offering challenging career opportunities for lateral or vertical advancement.
We are inviting applications to fill the following vacant position:
Job Title: Assistant Management Accountant
Location: Lusaka
Contract: Permanent
Reporting to the Management Accountant, the successful candidate will be accountable for the following:
Providing accounting, budgeting and management information services.
Producing monthly management accounts, annual Audited Financial Statements and annual Tax Computations at specified times.
Compute and analyse the total cost of manufacturing (TCM) and total cost of production (TCD) for the business
Value chains analysis
Managing month-end closure and reporting on time and in full
Fixed asset procedures and controls
Perform adhoc evaluations and cost based analysis (CBA) procedures
Costing and margin protection
Update of value chains quarterly and monthly
Prepare and submit weekly, monthly and quarterly finance reports
Prepare and submit weekly, monthly and quarterly reports for the management committee
Managing both raw materials machine spares and finished product Inventory reporting
Consolidating and providing information that will facilitate performance reviews.
Maintaining set systems and controls and making recommendations for the improvement of the same.
Managing resources (human and material) entrusted to the incumbent.
The job is particularly suitable for candidates who meet the following minimum requirements and possess the following attributes.
Grade 12 Certificate
Fully qualified CIMA/ACCA accountant or equivalent in the related field
ZICA Membership
At least 5 years' experience in accounting environment 2 years of which should have been at the level of supervisor. Experience in a manufacturing company will be preferred.
Knowledge in SAP is added advantage
Problem Solver
Self-starter and able to work with minimal supervision and under pressure
SUBMISSION OF APPLICATIONS
Interested persons should forward their applications and CV's later than 10th September 2021 to;
 The Human Resources Specialist
National Breweries Plc
Sheki Sheki Road
PO Box 35135
Lusaka
Email address: [email protected]
(Only shortlisted candidates will be communicated to & all attachments should be in a single PDF File. Kindly state the position in the subject line)