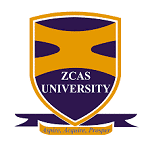 ZCAS University is a Tier 1 University registered in line with the Higher Education Authority Act No. 4 of 2013 offering Bachelor's degree, Master's degree and Doctorate degree programmes on full time, part time and distance educations modes of study. ZCAS University awards degree programmes in Accountancy, Computing, Technology and Applied Sciences, Law, Finance and Business-related disciplines.
ZCAS University invites applications from suitably qualified and experienced persons to fill the following positions in this fast-growing higher education institution:
B. ASSISTANT MANAGEMENT ACCOUNTANT
REPORTS TO: MANAGEMENT ACCOUNTANT
1. JOB PURPOSE
Assists Management Accountant to prepare the University's budget and provide timely management information to aid management decision making. Helps to ensure all management reporting requirements are met by producing timely
monthly, quarterly and annual management reports.
2. MAIN DUTIES
i. Assists with the preparation of the University's annual budget after receiving budget proposals from all departments and sections, ensures budgetary control and reviews procedures in line with international best practice.
ii. Assists to ensure that all the reports and detailed budget comparatives are communicated to users from time to time and designs budget formats for consolidation and circulation to all cost and revenue centers.
iii. Assists with preparation of monthly management accounts by the 5th of the following month, comparing budget and actual results and providing explanatory notes and preparing forecast results for year end.
iv. Assists with processing of monthly payroll on time and ensures that payroll payment schedules are produced in time, salaries are paid on time and payroll backups are done after every payroll.
v. Assists with provision of all required information during internal/external audit assignments (schedules, reconciliations, vouchers, receipts, explanations etc.), and attends to internal and external audit queries promptly to facilitate smooth audits within the agreed time frames.
vi. Assists with management of the ZCAS University scholarship account, promptly and accurately capturing scholarship entries on to students' accounts according to the stipulated scholarship award rules/guidelines. Updates Management on the status of the accounts from time to time.
vii. Assists with maintenance of the fixed assets register and reviews and enforces asset management procedures and control system.
viii. Assists with stores supervision and ensures that all stocks are of the correct value as reflected in the inventory ledger.
ix. Assists to coordinate the periodic physical stock takes, valuations of the account and production of the stock count report, and ensures the accuracy of all the stock control accounts in the general ledger in support of the stock figures being reported in the Financial Statements.
x. Assists with students invoicing, prepares weekly debtors report and strictly implements the credit policy by following up all due debts.
xi. Assist with supervision of staff and makes accurate performance assessments through effective use of performance management and development process.
3. QUALIFICATIONS AND EXPERIENCE
i. Grade 12 School Certificate or its equivalent with at least five credits including English and Mathematics.
ii. Degree in Accountancy or Part-qualified in CIMA, ZICA, ACCA, CA Zambia.
iii. At least Five (5) years of relevant work experience.
iv. Membership of ZICA, and CIMA or ACCA.
4. DESIRABLE SKILLSATIONS AND EXPERIENCE
i. Hands-on experience in using computer and conversant with accounting systems.
ii. Ability to produce narrative statistical and technical reports.
iii. Good supervisory skills.
iv. Good planning skills.
v. Good interpersonal skills.
vi. Good presentation skills.
vii. Excellent analytical skills
5. PERSONAL ATTRIBUTES
i. Ability to monitor expenditure against budget.
ii. Ability to meet deadlines.
iii. Able to produce accurate management reports.
iv. Team player
The position applied for should be clearly stated in the application letter and marked on the envelope.
Applications with certified copies of certificates and at least three referees should be addressed
to:
Registrar
ZCAS University
P.O. Box 35243
LUSAKA
Or Email: [email protected]
Closing Date: 18th March, 2022. Only short-listed candidates will be contacted.
You can download a copy of this job advertisement here.
ZCAS University is an Equal Opportunity Employer.
Find Zambia Jobs – The best job board for Jobs in Zambia