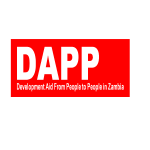 DAPP Zambia
Development Aid from People to People (DAPP) is a nationally registered NGO working with development projects within the field of education, health, agriculture and other poverty alleviation programmes. Projects are carried out in all the provinces of Zambia reaching over 1 million people. Key funding partners include the Government of Zambia, national and international development organisations (USAID, EU, Global Fund, WFP and more) as well as private sector organisations.
DAPP in Zambia is looking to engage an experienced Assistant Information Communication and Technology (ICT) Officer.
Under the technical supervision of ICT Officer, the Assistant ICT Officer will, among other duties, provide technical guidance to end users and ensure that ICT equipment is fully operational at all times. The incumbent will also clarify, analyse and resolve reported ICT issues.
The position is tenable in Ndola.
1. Main roles and responsibilities
Maintenance of Organisation computers and peripherals
Installation and maintenance of Software (s) and application programs
Maintenance of Local area network(LAN) and wide area networks(WAN) including Virtual Private Network
Support for end users in Accounting software and Human Resource Information systems
Diagnose, repair and maintain hardware and software components to ensure smooth running of computer systems
Configuration, repairs and maintenance of printers and accessories
Installing and configuring appropriate software and functions according to specifications
Maintain records/logs of repairs and fixes and maintenance schedule
Maintenance of windows server system and applications
Performing routine end user backups and system backups
Management of users Emails and exchange server
Deployment of strategies and recovery policies to avert disasters
Maintenance and support of databases
Maintenance of organisational website
2. Other Attributes and Skills
Experience with Sage Pastel
Skills in MySQL programing language
Good Knowledge of domain administration
Good Knowledge windows server environment
Good Knowledge and skills in Electronics
3. Qualifications:
Should have at least a Diploma /certificate in ICT from recognized institution.
Should have worked in a similar position for at least 2 years.
Experience and wide knowledge and use of Microsoft packages.
4. Application Method
Applications with detailed CVs and minimum 3 referees must be received not later than 22ndJanuary, 2021.
The cover letter and CV must be one continuous document, and the applicant's name must be the name of the document. The document must be in Microsoft WORD or PDF formats only.
Please indicate your current remuneration in the cover letter.
Indicate the job title as the subject of your email.
Do not attach certificates and other documentation at this stage.
Please submit applications to these emails:

[email protected]

with copy to

[email protected]

.
Only shortlisted candidates will be contacted.