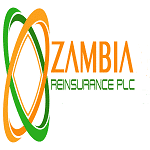 ICT Assistant Job Purpose
1. To support information communication technology (ICT) systems and users, install computer systems and software, and maintains computer networks and connectivity.
2. Assist Underwriting department in some duties during pick periods
ICT Assistant Job Duties
Provides IT support, training, and orientation for new technology users
Offers troubleshooting, support, and repair when IT equipment or networks malfunction
Demonstrates great customer service skills, listens carefully, and exercises patience
Documents daily tasks, training, and support sessions to inform the department and organisation better regarding IT support needs
Maintains records of hardware and software inventory
Stays updated regarding new technology through industry news
Providing first line support and escalating issues to the Head ICT and Risk where necessary
Responsible for managing backups
Diagnosing and resolving technical problems reported
Undertaking small- to medium-sized IT projects as instructed by the Head ICT and Risk
Providing desktop and server support
Providing first line support for applications like SICS, TLM, Outlook etc
Setting up and configuring new software and hardware including laptops and desktops
Ensuring security and upgrades are applied to desktops and laptops and kept up to date
Antivirus installation to all desktops and laptops
Fault finding/troubleshooting for laptops, printers and desktops
Managing the telephone/telecoms internal PABX network
Ensuring licensing for all software purchased is recorded and maintained
IT Skills and Qualifications
Diploma in any IT related Field
Knowledge of Computers and Networks,
Knowledge of Software and Hardware,
Decision Making,
Good Problem Solving skills,
Critical Thinking,
Written and Verbal Communication
Interpersonal Communication,
Attention to Detail,
Ability to Work Under Pressure,
Ability to Meet Goals, Patience
Knowledge of Insurance an added advantage
Find Zambia Jobs – The best Job board for jobs in Zambia.