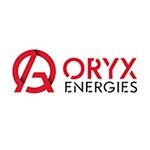 ORYX Oil Zambia Limited
ORYX Energies is one of Africa's largest and longest established independent providers of oil and gas products and services. In pursuit of its business strategies in Zambia, the company invites applications from suitably qualified individuals for the position mentioned below, to join its team at ORYX Oil Zambia Ltd, based on the Copperbelt and Lusaka.
JOB PURPOSE
Based in Lusaka and directly reporting to the HR and Communications Officer whose based in Ndola, this position is responsible for management of day to day HR and Communications function and plays a supportive role to other Departments.
The job holder shall ensure strict adherence to the company's HSSEQ guidelines in the execution of duties.
MAIN DUTIES
Monitoring renewal and confirmation dates for both fixed term contracts and new appointments/employees.
Oversee the completion of compensation and benefit documentation
Ensuring all appropriate fees are paid to professional bodies.
Arranging for general and safety induction for in accordance with company policy
Creating new personal files for new and existing employees in accordance with the internal control matrix and hands over to the HR & Communications Officer
Ensure files are updated with all relevant documents that need to be placed on files eg leave forms, job descriptions, performance appraisal forms etc
Monitoring and tracks probation period for new employees and sends prompts to employee HR and Communications Officer for action
Preparing and enrolls on OOZL Pension Scheme in respect of employees who have been confirmed in their appointments.
Coordinating induction programmes for new employees coming to HR
Attending to the families of the deceased employees in cases of funerals
Help in arranging awards for long serving employees and Labour Day awards
Arrange appraisal panels for employees and raise promotion reclassification forms.
Ensure that all disciplinary and appeal hearing documentation are properly filled for future reference
Minute taking in disciplinary cases hearings and any other HR activities that need to be minuted.
Complete termination paperwork and exit interviews for exiting employees
Produce and submit reports on monthly general HR activity
Coordinate interview meetings and schedules as well as reference checks
Ensure eligible employees are included on the internal medical scheme
Assist with performance appraisal procedures and maintaining of records.
Coordinate training sessions, team building activities and seminars
Preparation of payroll inputs every month and updating payroll files.
Assist with purchases needed for HR Department as well as any other Department whenever necessary.
Assist with maintaining updated leave records and reconcile leave balances with Finance whenever there are disparities.
Collaborate with management and the Group to develop and implement an effective communications strategy based on our target audience.
Write, edit, and distribute content, including publications, press releases, website content, speeches, and other marketing material that communicates the organization's activities, products and/or services in liaison with the Group.
Respond to media inquiries, arrange interviews, and act as a spokesperson for the organization.
Perform any other duties assigned to you by your Supervisor
EDUCATION, TRAINING & SKILLS
Minimum of Diploma in Human Resource Management, Business Administration, Public Administration or equivalent, having a communications and marketing background will be an added advantage.
Must have a Grade 12 School Certificate/GCE
Minimum requirement of two (2) years working experience in the human resource department with demonstrated achievements of success in employee relations.
Must Computer literate and knowledgeable in usage of Microsoft office application packages (MS Word, Excel, Powerpoint, Publisher etc)
Must be self-motivated and able to work with minimum supervision
Should possess high level of analytical, negotiation, communication, interpersonal and entrepreneurial skills.
Must have good communication skills (strong oral and written communication inclusive)
Must be a team player
HOW TO APPLY
Address application letters to:
The Human Resource & Communications Officer
Oryx Oil Zambia Limited
Plot No. 875 Zambia Road
P. O. Box 230074
Ndola
Interested persons should apply enclosing Academic and Professional Qualifications, plus a Comprehensive CV: stating the Position in the Subject Line of the email to – [email protected] not later than 6th August, 2021.
Hard copy application letters will not be considered.
Find Zambia Jobs – The best job board for Jobs in Zambia