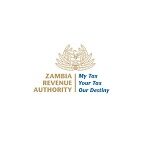 Zambia Revenue Authority (ZRA)
ASSISTANT FORENSIC ANALYST – ZRA06 ( LUSAKA) (2 Position(s))
Reporting directly to the Forensic Analyst, the jobholder will be responsible for analysing digital evidence and disseminating intelligence to facilitate investigation and prosecution of tax offences as well as support the ZRA general compliance strategy. The job holder will also be expected to provide expert opinion on findings of the forensic examination and analysis for management decision making.
MAIN DUTIES/ACCOUNTABILITIES
Planning for forensic examination and analysis;
Providing first response services for digital evidence;
Identifying digital devices with potential digital evidence;
Acquiring digital images of identified digital devices;
Examining and analysing digital images;
Presenting of findings in standardised report formats;
Preserving and maintaining the chain of custody of evidence;
Securing and safeguarding digital evidence;
Supporting the prosecution of the alleged offenders;
Intelligence gathering and case development;
Data recovery and extraction; and
Providing expert opinion on findings of the forensic examination and analysis.
MINIMUM REQUIREMENTS
Grade Twelve (12) School Certificate or the Equivalent;
University Degree with a bias in Computer Science, Bachelor of Science Information and Communication Technologies or other relevant qualifications and Core Competencies ; and
Three years relevant work experience .
OTHER SKILLS AND ATTRIBUTES
Analytical and Monitoring skills;
Leadership and Management skills;
Good interpersonal skills and presentation skills;
Good Decision-Making skills ;
Good communication skills;
Influencing skills;
Personal organization skills; and
Customer service orientation.

Kindly note that Zambia Revenue Authority does not solicit for fees at any stage of the recruitment process, any such attempts should be treated as fraudulent and reported immediately.
Job Opening date :
17-Mar-2022
Job closing date :
31-Mar-2022