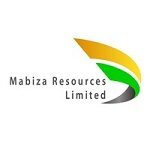 Mabiza Resources Limited ("Mabiza") operates the Munali Nickel Mine ("Munali"), which is located in the Mazabuka District, 80kms south of Lusaka, Zambia. Mabiza is a wholly owned entity of Consolidated Nickel Mines Ltd.
The Mine is a modern, world class facility with fully mechanized underground operations. To support this vision. Mabiza is seeking the services of an experienced and qualified individual to take up the position of:
Role: Assistant Electricians x2
Reporting: Foreman Electrical
Responsibilities: 
Assisting in implementing the safety systems and procedures required by the Zambian mines regulations.
Contributing to the identification of the significant Health and safety risks and impacts related to Electrical maintenance including those related to identified applicable legislation.
Contribute to the development and implementation of plans/controls to mitigate significant health and safety risks in the Section.
Participate in ensuring that incidents related to health, safety or the environment are reported and assist in investigations to identify any additional controls required.
Ensure that assigned planned and scheduled jobs are performed timely and systematically with quality finishing.
Make sure that breakdowns are given keen and adequate attention with a sense of urgency.
To service and maintain Electrical equipment as required, ensuring proper operating condition.
To clean the substation, MCCs and assist in carrying out all services jobs like lighting, cable installations, digging holes for electric poles etc .
Skills & Qualifications: 
Grade 12 certificate
Minimum Trade certificate in Electrical Engineering
Minimum of two-years hands-on experience in a maintenance role.
Experience in a mining environment
MRL offers equal employment opportunity. If you are ready to take up this opportunity, e-mail or post your CV with a full application letter. Only shortlisted candidates will be contacted. Please apply to
Human Resources Business Partner
Mabiza Resources Limited
P.O. 50799
LUSAKA
Or email your application and C.V. to: [email protected].
Closing Date: 13th August 2021.
Find Zambia Jobs – The best job board for Jobs in Zambia