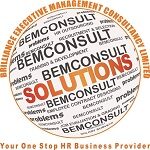 Website Brilliance Executive Management Consultancy
Description:
Job Purpose
The Assistant Electrical Engineer work with Engineering Head to suggest system updates and enhancements to meet client demands. Assist to prepare technical design documents based on specifications, review project specifications and identify technical constraints and requirements. Develop preventive maintenance programs for electrical systems.
Summary of Key Responsibilities;
Ensure that system breakdowns, failures and repairs are addressed promptly.
Assist Electrical Engineer in installation and maintenance of electrical systems.
Conducting performance checks of all electrical fittings in the place of work and confirming safety
Planning new electrical installations and maintenance of existing ones
Supervising workers while installation
Reporting to electrical engineer if discrepancies in safety measures or installation procedures are found and take steps to solve the problem
Make suggestions and recommend changes in the existing systems to improve efficiency
Keep track of the finances involved while the project is underway
Take necessary steps to improve the efficiency of the department
Keeping abreast of happenings in the field of electrical engineering and implement development wherever possible
Take over the responsibilities of the manager when he is absent
Work with the engineering team to plan, coordinate and execute electrical projects
Identify system integration and design issues and provide appropriate resolutions.
Monitor and report project status to management on regular basis.
Schedule project review meetings to discuss about any issues and recommendations.
Design specifications, budgets, help manuals, online help modules, product test reports, etc.
Take the lead in all repairs, maintenance and performance of specific equipment or a set of equipment's.

Work with the Procurement team in purchasing of materials for production process and perform other tasks to fulfill project requirements.
Required Skills and specifications
Good communication skills and leadership qualities
Excellent Analytic Skills
Excellent Design Skills
Conceptual Skills
Attention to detail
Good planning and organization abilities
Excellent troubleshooting skills
Ability to work for long hours
Primary Areas of Accountability:
Qualification and Experience
Degree in Electrical Engineering
Must have a minimum of 5-7 years post qualification experience in Electrical Engineering
Must have worked for a Transportation & Logistics company mostly in Maintenance
Should be conversant with Motor Rewinding
Must be precise and meticulous in working
Must be member of the EIZ/ERB with VALID practicing license
If you meet the minimum hiring requirements for the above position, please email your CV and Cover letter clearly stating your salary expectations to : [email protected] and copy in [email protected]  
Note that, all communications will be kept in the strictest of confidence. If you do not receive communication within 21 days of the closing date of the advert, please consider your application unsuccessful.
Closing date: 31/03/2021
DO NOT SEND CERTIFICATES AT THIS STAGE