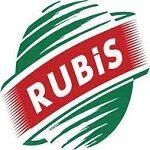 Rubis Energy Zambia
Purpose of the Role
As an Assistant Depot Manager, you will be responsible for ensuring the safe and reliable handling of all Fuels, LPG, Lubricants and additives at the Depot.
You will be leading the day to day running of an oil storage Depot under the ERB and ZABS regulations, and will support control of work on site (permit authority), as well as be responsible for emergency response within the Depot, and outside of normal working hours, to be the competent person on site. Flexibility to work long hours and a mix of weekends and early/late shifts will be required.
Responsibilities
Demonstrate commitment and compliance with Rubis Energy's Management Operating Systems, ensuring adherence to all HSSE and quality processes and procedures within the Depot
Be responsible for the management of the Depot Operators and other contractors, as required, to ensure safe, efficient and reliable Depot operations and for delivering against Depot availability targets
Be responsible for ensuring unsafe work is stopped immediately
Participate in all relevant Depot governance processes including daily operations meetings, weekly operations meetings, work planning meetings and Depot safety meetings
Support application of the Rubis Health, Safety & Environment Policy with adherence to all elements of the Process Safety Management System (PSM) to manage/minimize the identified risks associated with Depot operations, as well as application of the Risk Assessment Procedure
Perform planned and unplanned Job Safety Analysis (JSA)
Be the primary first aid responder for the Depot, and the Performing Authority within Rubis Energy's Control of Work process
Promote Rubis Energy's HSSE policies
Key role in emergency response, taking the role of Incident Commander until relieved and thereafter taking the role of On-Scene Controller
Ensure the safe and efficient operation of all plant and equipment, ensuring equipment integrity is maintained by operating the asset within its operating envelope
Ensure stock accounting deadlines and systems are maintained and all losses and gains in excess of Rubis standards are investigated and reported
Understand and apply all legal and regulatory requirements associated with site operations
Ensure the principles of pollution control and the prevention of environmental damage are upheld so as to ensure compliance with the requirements of ISO14001
Education background
Bachelor's Degree in Engineering
3 years operational experience (Oil & Gas an added advantage)
Competencies and experience
Ability to work with diverse teams including senior management and third party negotiations.
Strong leadership and team-building skills
Excellent written and verbal communication skills
Effective organizational and multitasking skills
Strong Analytical skills
Legislation and Safety awareness and knowledge
Familiarisation with emergency response equipment and procedures
Knowledge in the work permit system
Experience of working with hazardous products
Other
· English language required
Send your application letter, CV, copies of academic and professional certificates via email to [email protected] by close of business Friday 19th May 2022.