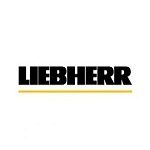 Liebherr-Zambia Limited
The assistant business controller is commercially and business focused. Reporting to the business controller, this individual is future oriented and instrumental in collaborating with other functions outside finance, so as to drive the achievement of business and financial objectives. He or she also works to enhance the company's internal controls and ensures compliance with policies, procedures and regulations. He or she helps to build business plans and forecasts, and define ways to identify gaps and evaluate cost optimisation.
Responsibilities

Reporting of product-wise financial performance (KER) in line with group reporting guidelines.
Ensuring accurate reporting of monthly inventory valuation (LINVENT) in line with group guidelines
Financial system review; inventory movement, material in transit (MIT).
Conduct internal controls system reviews and audits
Ensure general financial system hygiene compliance; i.e. open longstanding sales/purchase orders, unmatched invoices, GL bookings.
Assist with budgetary control through monthly analysis and reporting of costs by cost centre
Quarterly review of overhead allocations to ensure accurate apportionments across the company's product lines/cost centres
Quarterly computation and analysis of the logistics Cost (country factor).
Reporting on monthly key performance indicators (KPI).
Support the continuous improvement of inventory controls, stock count procedures.
Monitor and report on company's warranty claims and core credit process and financial impact.
Preparation of quarterly financial forecasts and provide 'Actual vs Plan' variance analysis.
Assist in review financial system integration and troubleshooting of possible errors
Support monitoring of the fixed asset management system (FAM) and investment planning (LIP) and integration of the two.
liaising with both internal and external auditors
Support the preparation of monthly, quarterly and yearly accounts
Assist in implementation of budgeting process.
Vehicle cost analysis: monthly fuel consumption, vehicle cost/kilometre analysis etc.
Execute ad-hoc analysis
Competencies
Communication: Leads from the front, ensuring visibility and communicating in a straightforward, truthful and candid way. Communicates with conviction and clarity in the face of tough negotiations or challenges, surface tensions and resolve ambiguities. Influences external partners, stakeholders and customers successfully –secure mutually beneficial outcomes
Team Spirit: Initiates collaboration with others and spontaneously assists others in the delivery of their work; Assumes additional responsibilities to facilitate the achievement of team goals.
Customer Focus: Follow up with clients during and after the service to ensure their needs have been met. Keeps clients up to date on the progress of the service they are receiving and changes that affect them.
Analytical Thinking: Independently engages in tasks requiring interpretation of complex and often vague sets of information. Identifies gaps in information and makes assumptions in order to continue analysis and/or take action
Professionalism: Seeks to honour all key commitments made, meeting any critical deadlines; Seeks to ensure that key quality standards are maintained in all work delivered; Generally manages to remain calm and confident in difficult situations; Seeks to maintain professional standards in self and others.
Continuous Self Improvement: Takes advantage of learning opportunities provided (e.g. courses, feedback from supervisor or peers) to meet requirements of current job; Sets clear self development expectations.
Education and Experience
Full CIMA qualification
Minimum three (3) years related experience in controlling or management accounting. Additional Requirements
Additional Requirements

Travel domestically and internationally when necessary