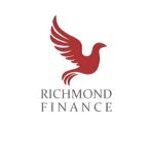 Job Title: Assistant Branch Manager
*This Job requires candidates to relocate after a few weeks of training in Lusaka. Please only apply if this is suitable to you.*
Job Description:
Manage daily operations of branch in the absence of Branch Manager.
Assist Branch Manager in implementing business development strategies. for assigned branch.
Provide warm, friendly and welcoming atmosphere for both employees and customers.
Provide quality and exceptionally services to customers.
Assist Branch Manager to achieve sales target and projected profit.
Select, train, supervise and evaluate the branch staff to enhance individual productivity and enable them to function according to job description.
Assist Branch Manager to operate the branch in line with company procedures and policies.
Ensure that the branch personnel comply with regulations.
Maintain operational standards to provide an excellent working environment for employees.
Ensure the facility is kept clean, safe and orderly.
Communicate personally with customers to ensure customer satisfaction.
Resolve customer complaints promptly and efficiently.
Minimum Qualifications:
Bachelor's in Finance or related field, with minimum 3 years of experience.
To Apply:
Email CV, Cover Letter and Supporting Documents to [email protected], with the subject "Application for ASSISTANT MANAGER".
CVs sent after 17.00 on 26th January 2022 will not be considered