Full Time
Applications have closed.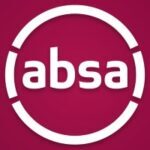 Bring your possibility to life! Define your career with us
With over 100 years of rich history and strongly positioned as a local bank with regional and international expertise, a career with our family offers the opportunity to be part of this exciting growth journey, to reset our future and shape our destiny as a proudly African group.
My Career Development Portal: Wherever you are in your career, we are here for you. Design your future. Discover leading-edge guidance, tools and support to unlock your potential. You are Absa. You are possibility.
Job Summary
To provide second line overall assurance to the Risk function on the Retail Credit Activities in line with the group, country and regulatory policies.
Job Description
Review the adequacy and effectiveness of the existing controls within Retail Credit (Origination, Account Management, Collateral, Collections and Recoveries, scheme invoicing).
Ensure that all scheme folders on Shared Drive are updated with current information i.e., current Memorandum of Understanding, current audited accounts must be reviewed by Corporate Credit, sanction screening and latest signatures and files must be kept under lock and key.
Scheme tracker must be updated and chasers sent out to Retail Credit and Absa Workplace for customers with documents that are due to expire and expired.
Execute the sampling process on a monthly basis and ensure that a tracker is held for all exceptions picked and closure documents must be evidenced.
Maintain a folder with the Retail Lending CPA Test Reports from Retail, Operations and Retail Credit.
Track the Retail Lending CPA ineffective controls actions and ensure that they are closed within agreed timelines.
Assess the status and closure of the Dispensations, Waivers and Breaches (DWB) actions.
Keep abreast of control issues related to Retail Credit and advise the Business Assurance team of such issues or submission to the in – country Retail Lending Committees.
Ensure that the SharePoint is maintained with latest and accurate information. Capture a database of operations Risk events which have a Retail Credit impact.
Prepare documents of testing and control weaknesses identified, participate in assurance reviews across a specified Retail Banking Business Units, either alone or through team (if applicable) ensuring the adherence to policies, procedures and standards.
To ensure that agreed Retail Banking policies, procedures and standards are implemented through the operation and monitoring of a robust work programme identifying areas of priority to the Business Assurance Manager
To assist in the development and maintenance of a robust control framework and ensure recommendations for effectiveness and efficiency improvements are reported to the Business Assurance Manager and Chief Risk Officer.
To ensure recommendations for corrective action arising from specific work undertaken in Retail, Retail Credit and Credit Operations as accepted by business stakeholders and action is taken to drive and implement within an agreed timescale.
To establish and maintain robust management information for circulation to a range of stakeholders throughout the business to report the quality adherence to procedures and standards.
Conducted Branch reviews as and when required. (A report must be prepared, all issues must be addressed.
Review and submission of all AIA, Conformance and business review closure packs, closure packs must be submitted two weeks before due dates.
Monthly validation of CRB users, various Credit System users in Retail Credit, Collections and Recoveries etc.
Identification of monthly control failures and presented in Retail Lending Committees and Assurance Governance Forums.
Review and track closure of monthly exceptions report. Root causes must be identified and addressed, must be shared by the respective functions.
Ensure that weekly meetings are held to discuss policies.
Ensure that the control environment is green.
Education
National Diplomas and Advanced Certificates: Business, Commerce and Management Studies (Required)