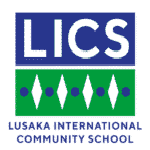 Lusaka International Community School
Lusaka International Community School (LICS) is a co-educational, secular, fee-paying, non-profit school, which provides an internationally recognised education to a culturally diverse, globally-minded student body in a caring and supportive learning environment. LICS holds in high esteem its vision statement which is to "maximise the potential of future world citizens".
The school currently has an opening in the Finance Department and is looking for a suitably qualified individual to join the LICS community in this role effective 1st March 2022.
1. Requirements
Member of ZICA
More than 3 years working experience in a similar role
Previous work in the education sector would be preferable
Accuracy of work and reliability/trustworthiness
Willingness to meet deadlines and efficient use of working time
Ability to work in a multicultural setup
Good communication skills
Ability to perform the basic functions with minimum supervision
2. Qualifications
ZICA Licentiate/ACCA Level 2/CIMA Managerial level
3. Responsibilities
Invoicing and Receipting
Banking
Petty Cash management and disbursement
Payments
Entering transactions in Pastel
Filing
Debt collection
Assist in uniform shop stock take, costings, and invoicing
Process monthly payroll and Journal entries
Administration of the payroll function in liaison with the Accounts Manager-Dove Payroll used
Reconcile customer accounts
Maintenance of cashbooks, general ledgers, and fixed assets register
Preparation of month-end journals
Prepare the banking reports and reconciliations
4. Remuneration
Competitive package.
5. Application Process
Please visit our website (www.lics.sch.zm/career-opportunities), fill in the online application form, and upload a detailed CV with a covering letter along with three referees, one of whom should be your current supervisor by 4th February 2022, Kindly note that only shortlisted applicants will be contacted.
6. Safeguarding
Lusaka International Community School is committed to safeguarding and promoting the welfare of our children and young people and expects all staff and volunteers to share this commitment.
The successful candidate's appointment will be subject to full security vetting.