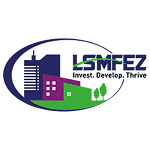 Lusaka South Multi Facility Economic Zone Limited
Job Title: Assistant Accountant
Nature of Job: Temporary Employment
Duration: 6 months
Department: Finance
Job Purpose : To assist manage financial activities and apply accounting principles to analyse financial information in order to prepare accurate and timely financial reports.
Accurately preparation and submission of financial reports to facilitate decision making
Updates cash books on a regular and timely basis and ensure petty cash is properly secured and approving payments vouchers
Ensure that all payments made are backed by funds in cash book and make follow ups for payments from Customers
Ensure that reminders are sent to members of staff with pending retriable   Imprest and adequate supporting documents are attached.
Ensure all outstanding retriable Imprest if any are receipted and deposited in the company account within forty-eight hours.
Ensures that all payments made are backed by funds in cash book, as well as payment follow – ups from customers
Conducts bank reconciliations every month
Undertake timely the receipt and recording of revenue to enhance accountability
Effectively undertake the banking of revenue to safeguard company funds
Effectively undertake the issuance of payments to meet company obligations
Provide any management accountancy issues to ensure that managers and staff understand financial and budgetary requirements
Petty Cash disbursement and accounting thereof, makes payments, reconciles debtor's ledger and reconciles accounts payables ledger.
Qualifications & Experience:
(a) CA Diploma / ACCA II / CIMA II or equivalent.
(b) Fully paid-up Technician or Licentiate Member of the ZICA
(c) 3 years in work experience in similar role
(d) Interpersonal skills
(e) In- depth understanding of accounting and management principles
(g) Analytical skills
(h) Knowledge of accounting packages
(i) Good communication skills
Please apply by sending an application letter & CV to [email protected].
Closing date for submission of application letters is 22nd April 2022.